OdishaPlus Bureau 
Odisha is destined to become a trillion dollar economy in the near future, Chief Minister Naveen Patnaik said while addressing the plenary session of the Make In Odisha Conclave 2022, Odisha government's flagship investors' meet, at the Janata Maidan ground in Bhubaneswar on Thursday.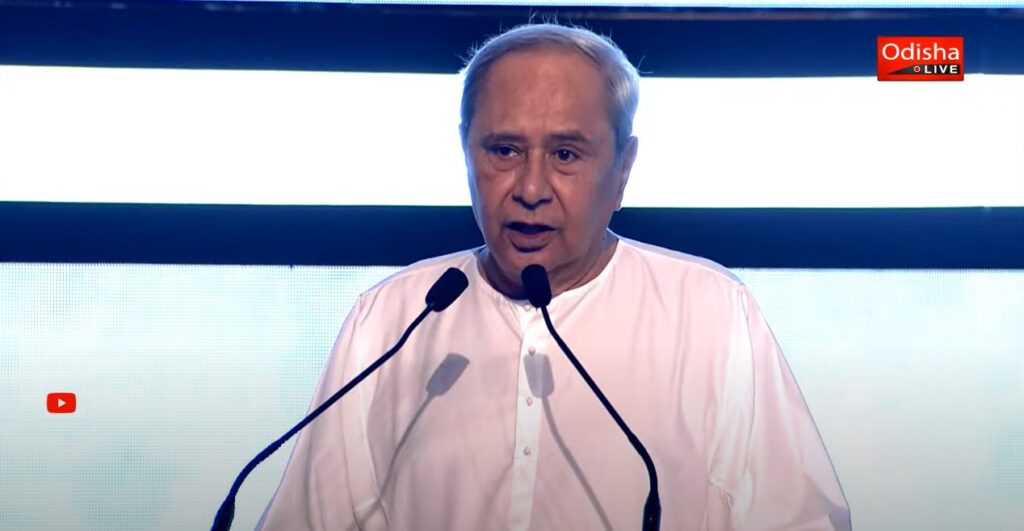 Patnaik had flagged off the five-day long marquee event on Wednesday in a glittering ceremony that included drone and laser shows which dominated the state capital's evening skyline.
Addressing the plenary session which was attended by a galaxy of captains of Indian industry, Patnaik said that Odisha is already a major force in the field of mining and mineral-based industries. The State has attracted major investments in Steel and Aluminum projects and will emerge as the global hub in these sectors by the turn of this decade. "We will emerge as the gateway to East and South East Asia," he added.
The Chief Minister said his government plans to develop Odisha in other sectors too. "We are making huge capital investment in improving our transport infrastructure – expressways, railways, airports, sea ports. We are a pioneer in electricity reforms and have successfully created the framework and investment towards providing quality affordable energy," he said.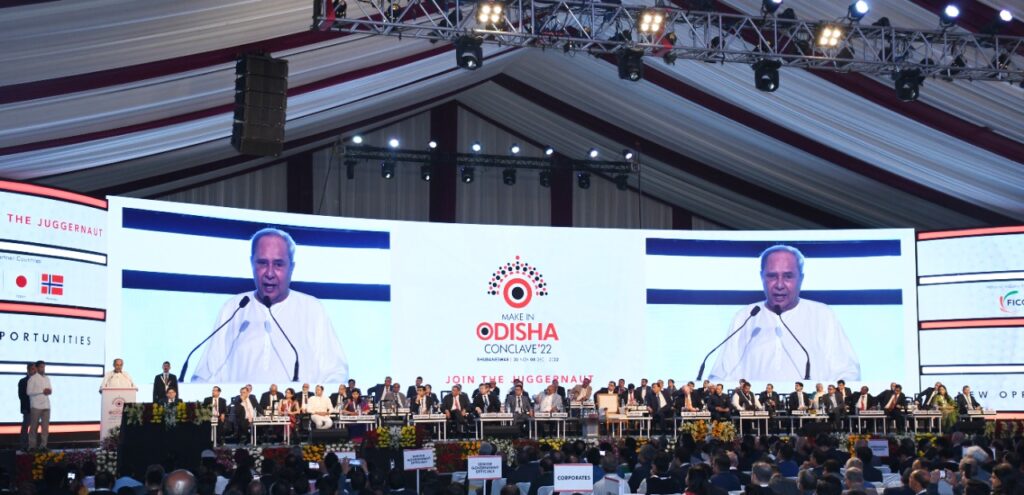 Patnaik said Odisha is fast emerging as a major investment destination in the country. The state's investor-friendly initiatives and transformatory governance has put it on a journey of progress and prosperity. "Odisha's prosperity is interlinked with new investments. We completely understand this and therefore, we welcome you from the core of our hearts," he said while appealing entrepreneurs and business enterprises to invest in Odisha.
On the occasion, the Chief Minister unveiled the new Industrial Policy Resolution (IPR) 2022 which he said has more industry-friendly features than before.
"We offer you better than the best. Our new Industrial Policy provides the support and incentives which are beyond the best in the country. We are launching new policies in the sectors of Tourism, renewable energy, apparel and textile, food processing, exports and so on," he added.
Patnaik said his party has been receiving unprecedented mandate from the electorate due to the continued performance over the decades. "Our citizen centric governance has set global benchmark," he said.
He said initiatives like Mo Sarkar and 5T charter give dignity and respect to the people, while the inclusive development agenda emphasizes on education, health, skill development, agriculture, womens empowerment, tribal development and so on .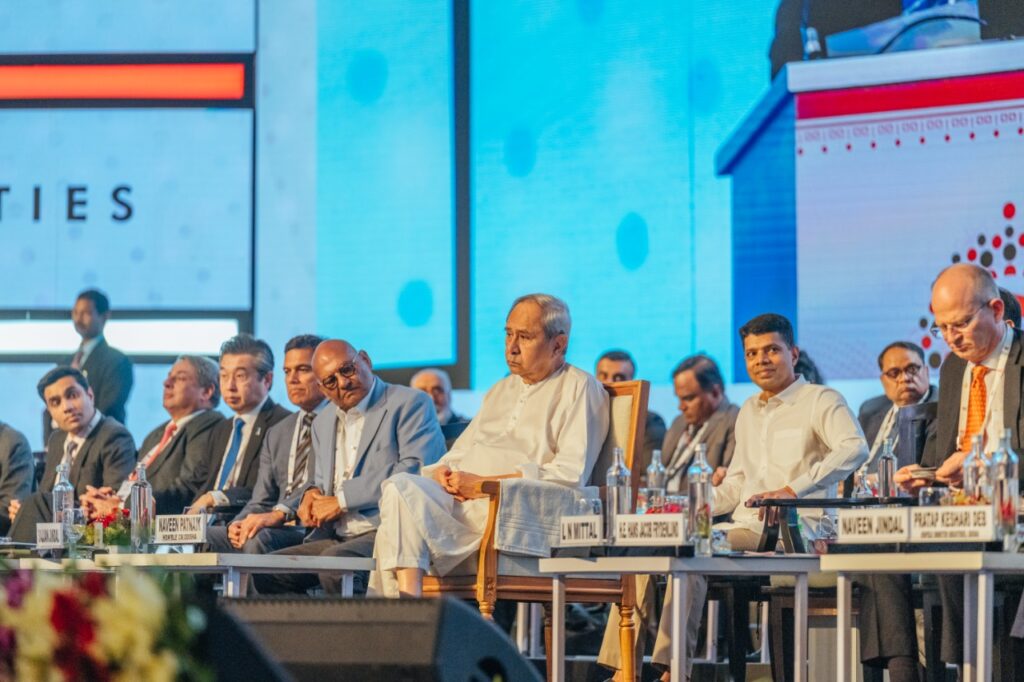 Patnaik had a word of appreciation for the state govt's flagship Mission Shakti initiative that comprises involvement of 70 lakh women. "This is a unique empowerment initiative," he said adding that the health assurance scheme, BSKY, is a milestone in public health sector.
On the social front, Patnaik said Odisha has been able to reduce poverty by 50%, while doubling the farmers' income over the last two decades. "Our fiscal prudence and economic management has been appreciated across the country," he added.