OdishaPlus Bureau 
On the second working day of the Make In Odisha Conclave 2022, Odisha received an investment commitment of Rs. 162 crore during the 'Sectoral Session on Exports' which was organized by the dept of MSME, Govt of Odisha, on Friday.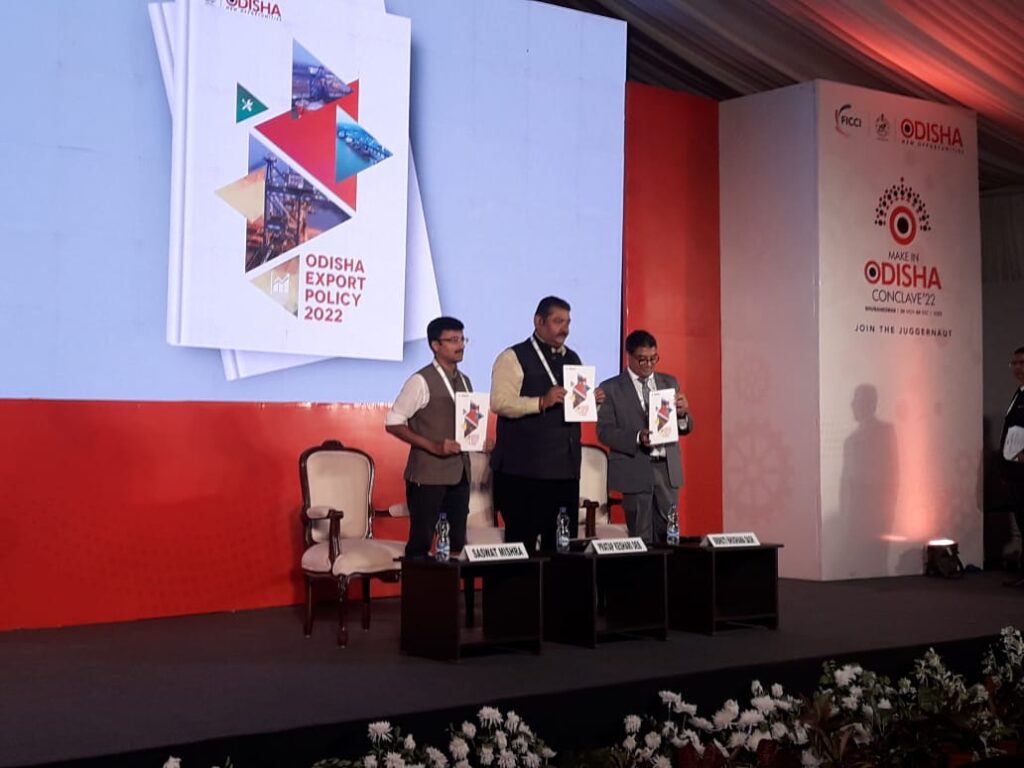 It may be recalled that the state had received investment intent of over Rs 7.2 lakh crore on the first working day of the five-day long grand biannual flagship investor's meet which is being organized at the Janata Maidan ground in Bhubaneswar between November 30 and December 4.
At the Sectoral Session on Exports, titled 'Unleashing Export Potential of Odisha', state Minister of MSME, Energy & Industries Pratap Keshari Deb unveiled the Odisha Export Policy 2022. The policy provides a roadmap to transform Odisha into a major exporting hub of the country and achieve an export target of Rs 3.5 lakh Crore by 2026-27.
A knowledge paper outlining the export potential in the Champion and Sunrise sectors was also launched during the session.
The leading exporters who have contributed to the changing landscape of Odisha export scenario were recognised during the State Export Awards ceremony during the session.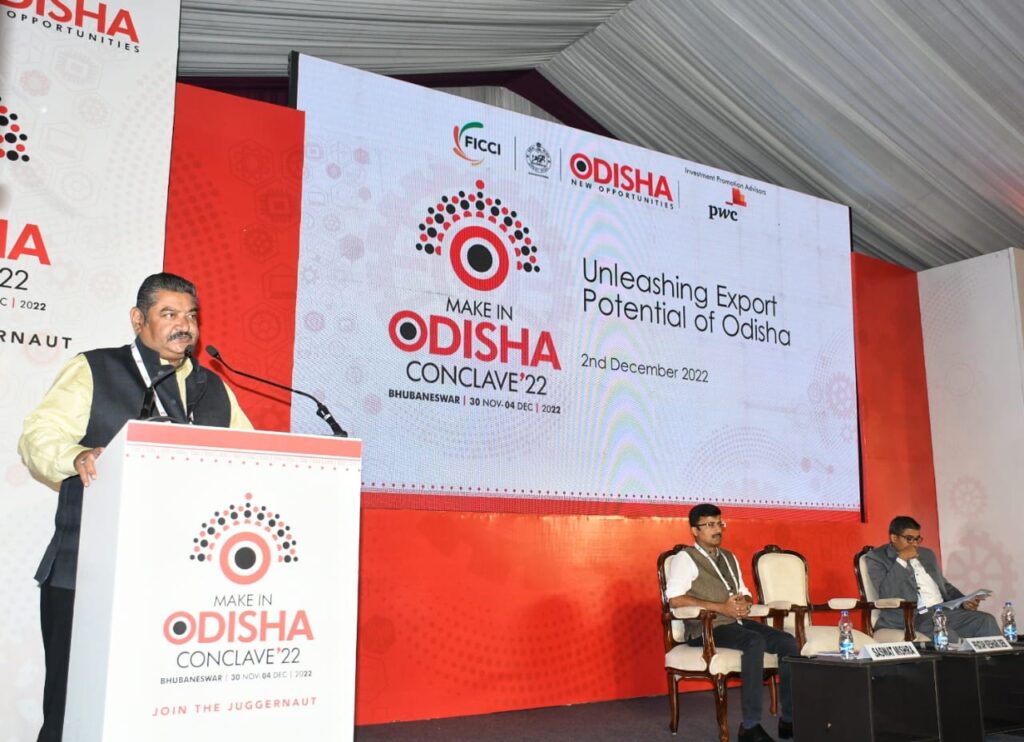 The session was chaired by Deb while, Dodda Venkata Swamy, Chairman of Marine Products Export Development Authority (MPEDA), N S Raghu, Chief Financial Officer, Tata Steel Mining Limited, Gulshan Malik, Deputy Managing Director, State Bank of India, Asish Kumar Bose, Deputy Chairman, Paradip Port Authority, Bipin Menon, Development Commissioner, Noida SEZ deliberated on various growth levers such as export infrastructure readiness, product diversification and value addition, market diversification.
The session was attended by exporters, industry leaders, MSMEs and other senior officials including the Principal Secretary, MSME.
It may be recalled that in his address to business leaders and entrepreneurs at the plenary session with CXOs on Thursday, Chief Minister Naveen Patnaik had underlined Odisha's potential to become a gateway to East and South East Asia. Furthermore, Karan Adani, CEO Adani Ports & SEZ Limited had also envisaged the company's commitment to infuse more investment to develop the ports in the state.
Tags: #MSMEDepartment #OdishaExportPolicy2022 #MakeInOdishaConclave #MIO2022