OdishaPlus Bureau
'SwachhataDiwas' was celebrated by the AIPH University Bhubaneswar, India's First and Only Public Health University with Hospital, Lab and Field-based Learning, to commemorate the 153rd Gandhi Jayanti, the birth anniversary of the Father of the Nation Mahatma Gandhi, on Sunday.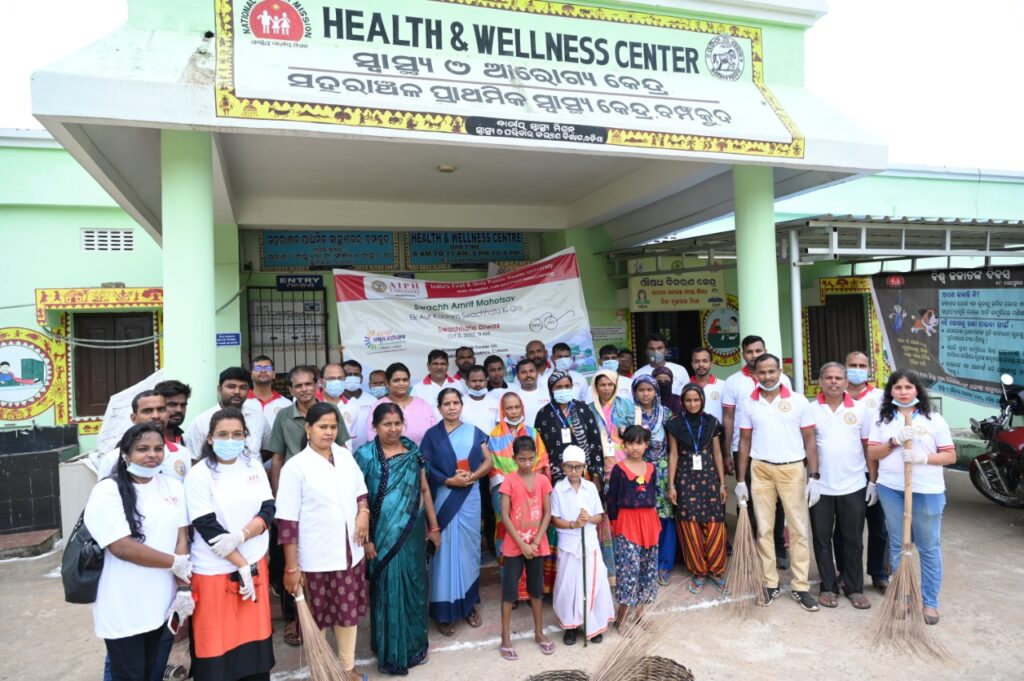 The occasion was marked by a massive cleanliness and sapling plantation drive conducted on the premises of the Banphakuda Health & Wellness centre at Phulnakhara. Heads of various departments, teachers and students of the University participated in the drive.
A clean environment is a necessary pre-requisite for a healthy society. The purpose of conducting the drive was to create awareness among people about keeping the surroundings clean, healthy and hygienic and to promote greenery.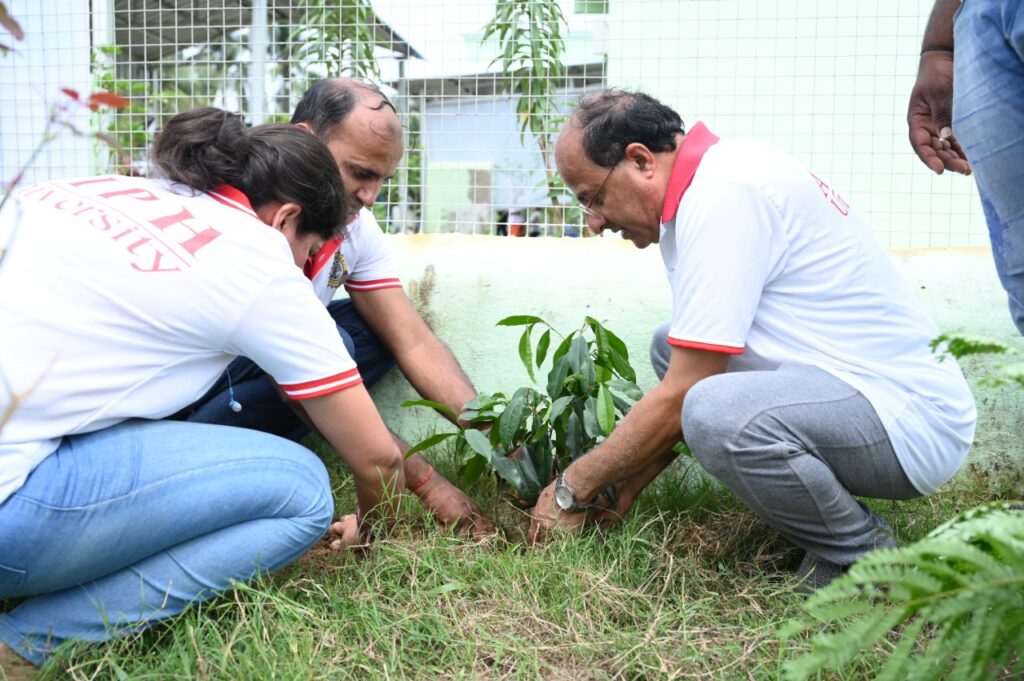 The AIPHU team cleaned the premises of the Health & Wellness of all litters and swept the roads clean. The participants then diligently rid the medicinal garden, in the backyards of the centre, of unwanted creepers and vegetation. Thereafter, they planted saplings of several medicinal plants in the garden and the adjoining park.
The Govt of India's 'Swachh Amrit Mahotsav: Ek Kadam Swachhta Ki Ore' programme was launched on September 17. It culminated on the occasion of Gandhi Jayanti on October 2. Various social welfare programmes were organized by the AIPHU to observe the fortnight.
HoD Dr. Bisnu Prasad Dash, Faculty Dr. Umakanta Swain, Dr. Dhiraj Nanda, Dr. Pradipta Ranjan Rauta, from the school of Biological Sciences and Faculty Dr. Lopamudra Sahoo and Dr. Rasmi Ranjan Nayak from Department of Physiotherapy, School of Allied Health Sciences along with students from various departments participated in the drive.
Tags: #SwachhataDiwas #CleanlinessDrive #publichealth #SwachhtaPakhwara #AIPHUniversity