Manas Ranjan Mohapatra
After the demise of Manoj Das, Jayanta Mahapatra is the most prominent living major author from Odisha in Indian English. He is a major translator from Odia to English too.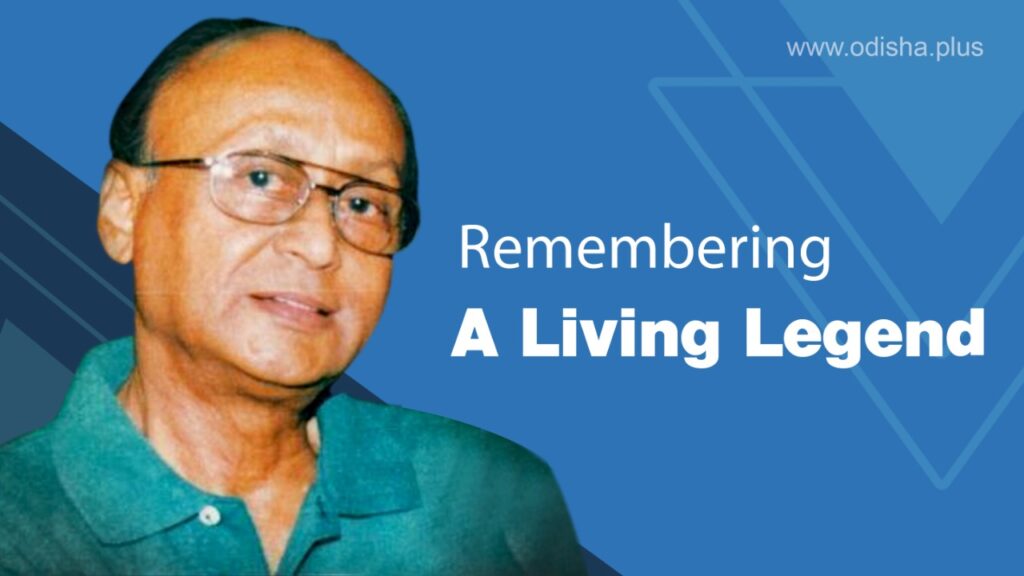 It is on a Sunday morning in 1988 December that Jayanta Mahapatra and I met at Konark. It was the first ever All India Poets' Meet organized by Sanibar Sahitya Sandhya. Poet Anubhav Tulasi was also with us. Subhendu Mund, the then President of Sanibar Sahitya Sandhya was also there with us.
Jayanta Mahapatra has been a popular poet among youth, especially girls, maybe for his sense of humor. He is very lively in his approach. He has written some stories too. Some of his stories like 'The Bottom Pincher' have been popular among youth. His poems in Odia are not as impressive as his works in English. He was possibly the first poet from Odisha with an international reputation as a poet writing in English.
Two of the living stalwarts in Odia Literature, Ramakanta Rath and Sitakant Mahapatra were his students at one point of time. There may be many more whom I know, but my focus of this post is not to make a list of his students, but to appreciate him as a teacher, poet, and human being.
My interaction with Jayanta Mahapatra continued. I visited him with Sumatheendra Nadig and Varsha Das sometime in 1999. We were together in another All India Poets Meet organized by Odisha Sahitya Akademi and NBT at Konark, possibly in 2006-07. Pravat Tripathy, Chandrakant Deotale, and Sameer Tanti were there. It was his greatness that he gladly received me at Bhubaneswar. I was thrilled. We went to Konark together, gossiping. He also enjoyed the dance of Poets Kajal Chakraborty, Anupam Kumar, Jayaprava, and a few others at the Pantha Nivas lawn the next evening.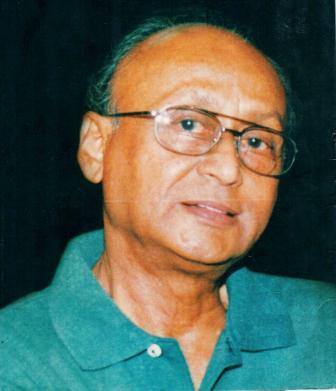 I was new at Shillong. It was 2016. I got the news that Jayanta Mahapatra is there as a Sahitya Akademi programmer. I did not have a proper invitation. but I rushed. So refreshing…but the organizers from the University had not contacted the right people. The attendance was poor. I called some of my friends in the teaching departments of the University. Some of them turned up. But the speech of Jayanta Mahapatra on contemporary literature and what a writer is supposed to do was thought-provoking.
A simple man, unusual as a Professor, a person of international reputation Jayanta Mahapatra does not have a mobile phone. I am not sure if he has a car. He has not got a major civilian honor too. But, the saving grace is, that he has grown old, but remains young in mind.
When I got the news that Sahitya Akademi has decided to confer on him its coveted fellowship, I murmured,' but it is too late…especially to combine him with lesser-known writers like VP Tiwari, etc…….he should have been a solo choice'.But Sahitya Akademi has its own way of functioning.
I have not met Jayanta Mahapatra for the last few years. Maybe one day I will go to his house at Tinkonia Bagicha and meet him. I will, of course, go without any prior notice as I have done many times in the past…
(The Author Manas Ranjan Mahapatra is a former editor of National Book Trust, New Delhi. Views are personal)
Tags: #JayantMahapatra #Englishpoet #IndianEnglishPoetry #Odishapoetry #IndiaPoetMeet