Santosh Kumar Patra
August 4 in Odisha is being observed as the "Odia Journalism day". On this momentous day, the time is ripe to go down the memory by-lanes of the State's rich journalism legacy and its stellar role in safeguarding the language from onslaught.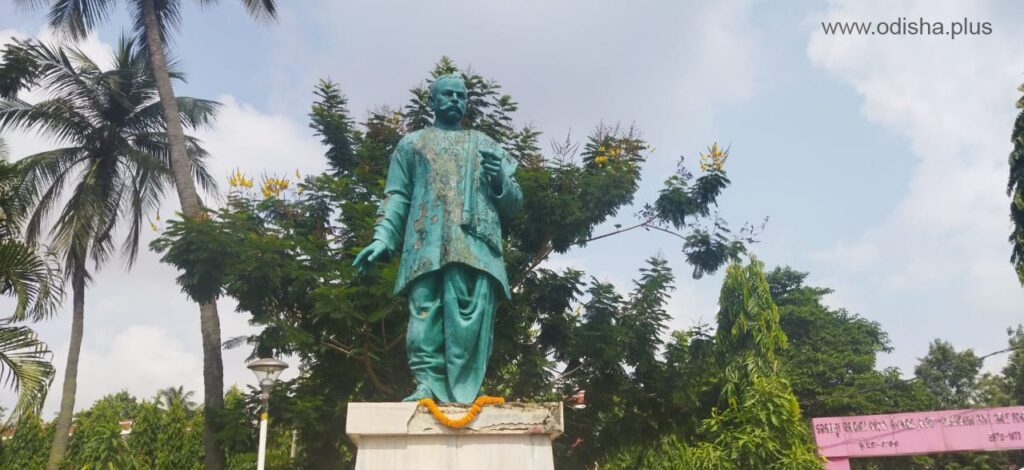 Odia language journalism owes its strides to Gourishankar Ray and his newspaper Utkala Deepika.  A brainchild of Ray, the newspaper's first edition was out on this day in the year 1866. Though its periodicity had been weekly in early days, later the vernacular broadsheet was published daily. Ray, thus, is being remembered as the first journalist and the first editor in Odisha.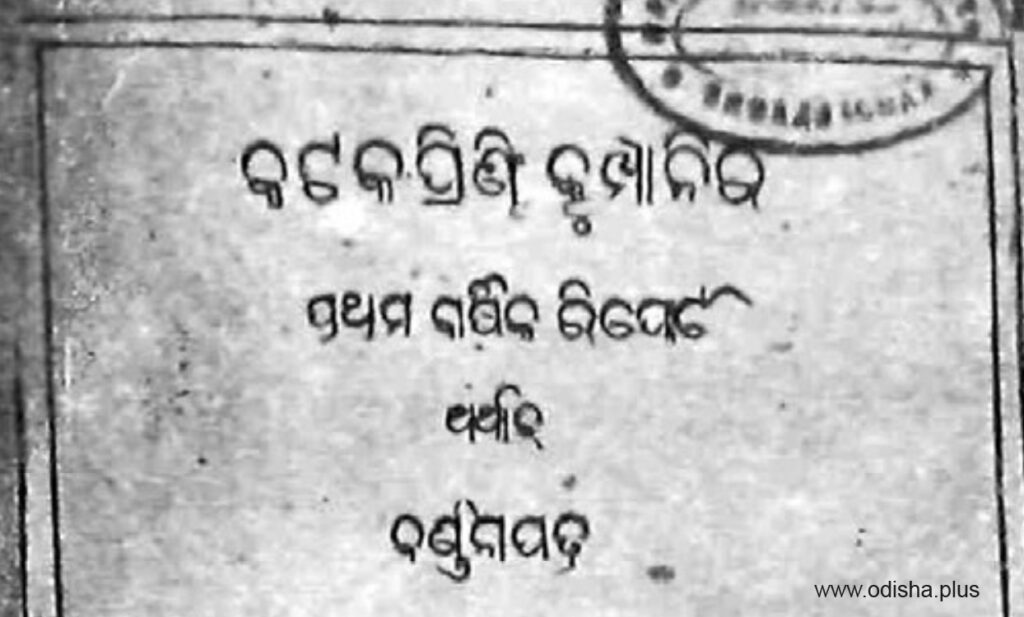 Birth Story Of Utkala Deepika
The State's first newspaper was published by "Cuttack Printing Company Limited" (CPCL), and Gourishankar Ray was the key man in establishing the company. It was formed in 1864, and operated from Alamchand Bazar. The company was started with a seed capital of Rs. 7, 500/-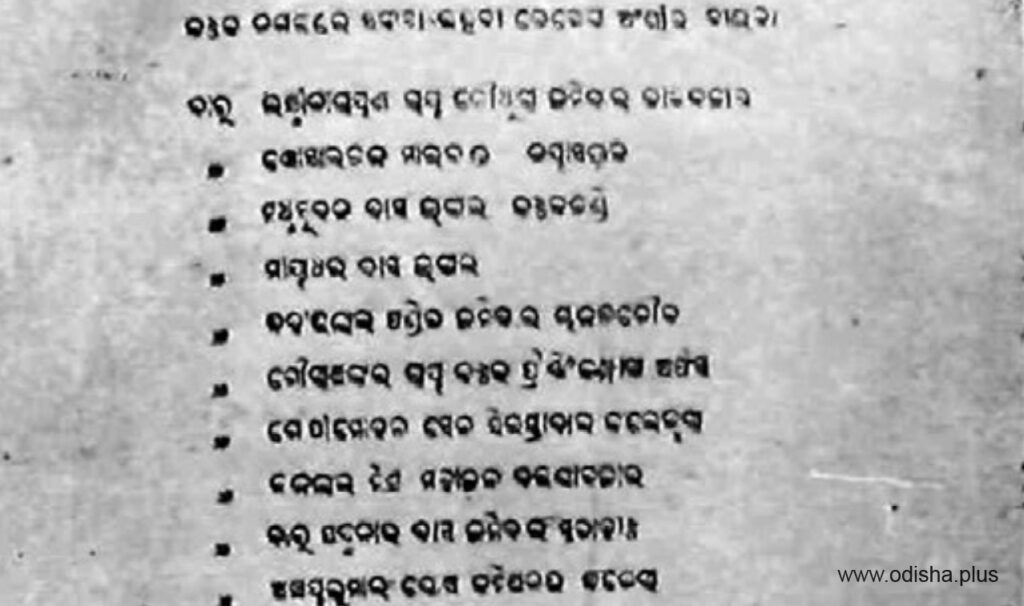 The significant mention here is Madhusudan Das had been a prominent shareholder of the CPCL. A partial list of shareholders is displayed in above picture. This company was duly registered and had 12 directors including Gourishankar. He was also a lifetime secretary of the company.
Influenced by the ideology of Ray, Bichitrananda Das, another enthusiastic young man, devoted his time in persuading various rulers of princely states and rich landlords to fund the newspaper. As a consequence, rulers of Athagarh, Dhenkanal, Badamba, Nayagarh and Narsingpur and a few landlords pitched in with funds for the greater cause. Even T.E.Ravenshaw had a played a positive role to establish this printing company.
By 1869, CPCL had its own building at Dargha Bazar and the vernacular was then run from the new premises.
At that time, Odia letter type-machine was not available. Bichitrnanda managed to lay his hands on a stone lithograph type printing facility from Puri and resumed printing with that.
However, with the providential help from personality like Pt Ishwar Chandra Vidyasagar and Babu Kali pada Bandhopadhyaya, CPCL could acquire an Odia letter type machine in year 1866 from Srirampore, Calcutta.
Business Model Of First Language Daily
Odisha's first vernacular newspaper was launched towards the fag end of nineteenth century. In those days, the annual subscription of the newspaper was priced at Rs.5, if paid in advance, or else was priced at Rs.6. For rural areas there was an extra postal charge of Rs. 3 per annum.
Gourishankar never ran the newspaper as a business venture. Making profit was never his motive. Still, it is reported that by the time he retired from the printing press in 1915, the CPCL had generated a profit of Rs.55,000 for its shareholders and the net worth of the company was valued at Rs. 60,000. Later, due to mismanagement the company went into loss.
Utkala Deepika In English
The pertinent mention here is the newspaper was also published in English. While the vernacular daily publishes local, important international and national news in Odia, government orders, court orders, shuffling of British administrative officials were mostly printed in English. Many a times, Odia translation of the above orders were also published for the mass here.
Odia Journalism And Language Movement
In those sinister times, when there was a concerted effort to erase Odia language from the schools, and was to forcibly replace with Bengali language, Gourishankar fought for the Odia and defeated the effort through his columns in UtkalaDeepika. His columns documented the proof to British Officials regarding how the Odia language is different from Bengali. Many other poets, writers and personalities from Odisha joined this "language movement" and saved Odia language from being sabotaged.
The battle of Gourishankar to preserve the classical language, and where Utakala Deepika had become the voice of Odias, had been etched in golden letters in the odia language movement history of the state.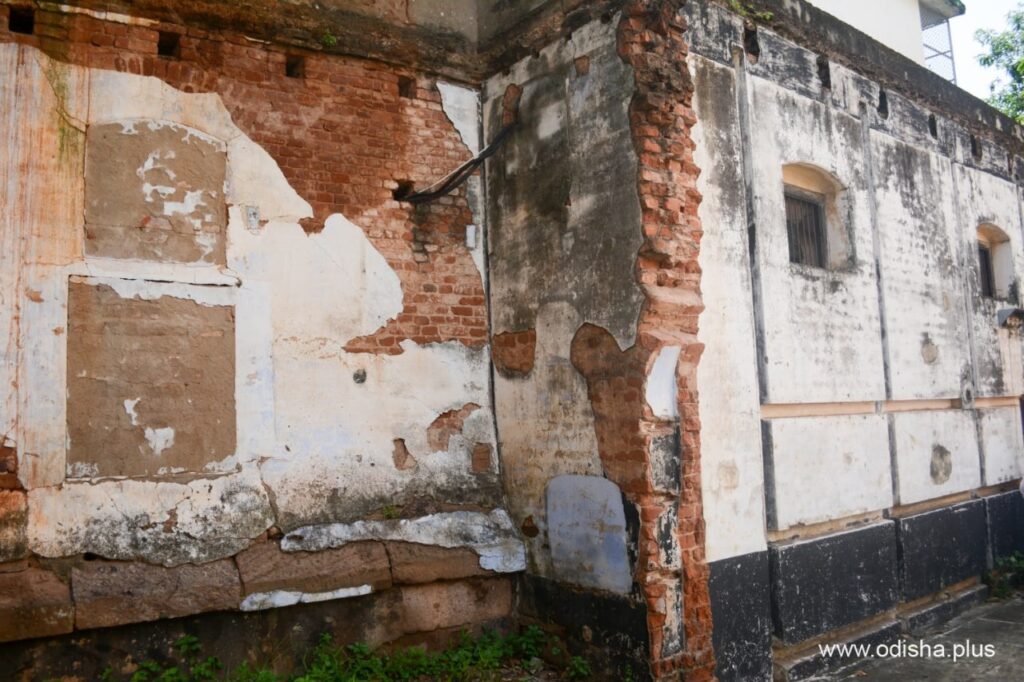 First Odia Newspaper's Last Days
As the newspaper runs into losses, post the retirement of Ray. The first newspaper's days were then numbered. The building that housed the printing press was razed to the ground, only a wall remains as a mute spectator to the hoary past. There was no trace of the printing machineries and related materials now.
The Mettle Of Gourishankar
Gourishankar was a true statesman and a nation builder, not just a journalist. He was a social reformer, an excellent organiser and had led many organisations then that were started by him or by others. He had done pioneering work in the field of education, especially girl child education and upliftment of women/widows in Odia society. He provided monetary support in building the Town Hall at Cuttack, now a public property.
Born on 13th July 1835, Ray completed his basic education in his village and moved to Hooghly for pursuing higher education. He returned to Odisha to serve his motherland.
After return, he worked as a teacher in Balasore Zilla School for few years before taking up a job at Cuttack Commissionarate in the year 1859. After working there for 12 years he joined the Court in Cuttack as a translator. He retired from the job in 1882.
Throughout his active life he remained deeply committed to Utkala Deepika, Cuttack Printing Company and interests of Odisha. Through his columns in the newspaper, he effectively communicated miseries, wishes and aspirations of Odia people to the British Government.
Moreover, he encouraged many social workers, advocates, poets, rulers of princely states and public to join forces and unitedly fight for the creation of Odisha as a separate state.
On 4th August, the people of Odisha fondly remember him and his newspaper for the yeoman service it rendered to our society.
(Author is a Heritage lover and Odisha History Enthusiast. Views are Personal.)
Tags: #OdiaJournalismday #UtkalaDeepika #OdiaJournalism