Manas Ranjan Mohapatra
There was a Ghosts' House popularly known as  Bhoota kothi in my small town Puri during my childhood. It was owned by somebody from Calcutta. Since class 6, I was seeing it in front of the PWD office daily on my way to Biswambhar Bidyapith, my school. There was less crowd on the road at that early hour in the day. I was afraid.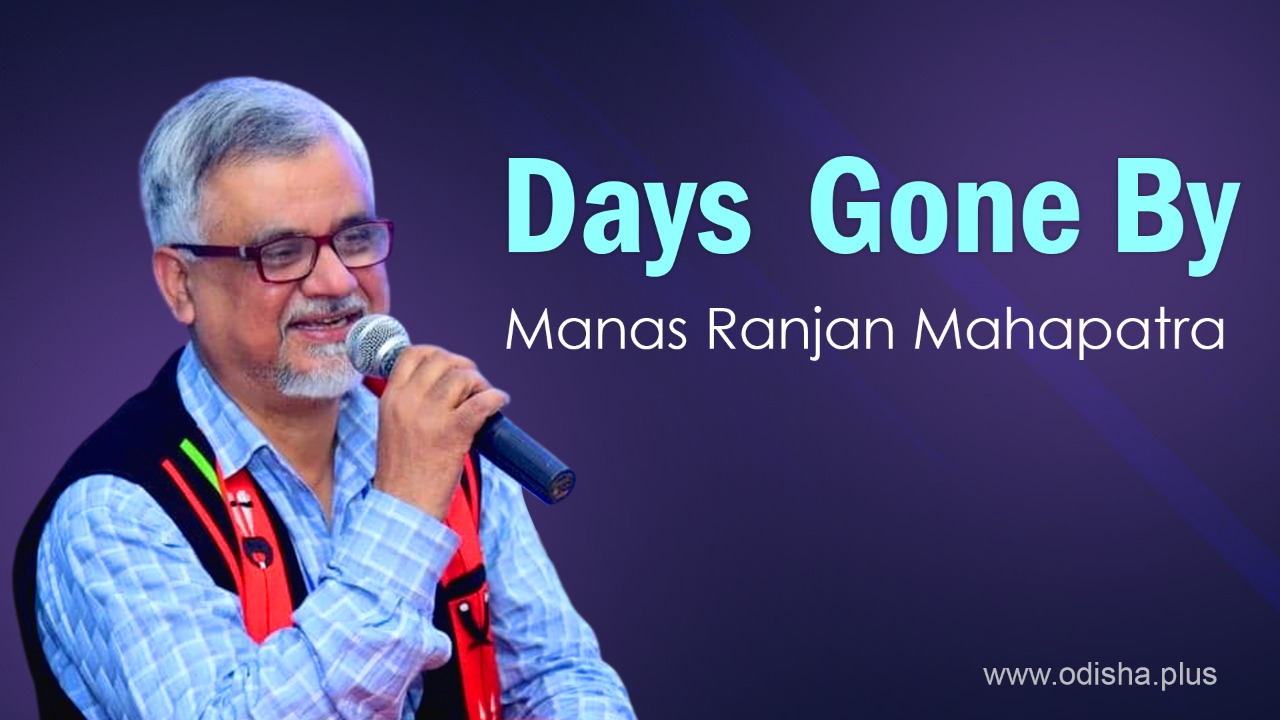 I saw later functioning of Telephone Exchange there. It was on a high land We were at times going near it with fear.
My father had a Hotel, Shri Hotel and Restaurant. A Bengali gentleman working in Puri was its daily customer for lunch. His name was Ramesh Talukdar and he was a Telephone Operator in that Exchange. Puri had about 200 telephone connections at that time in 1971.
Talukdar uncle took me to that Exchange for the first time inside it in 1972. It had about 10 Employees, including Supervisor, a peon and Security Guard. Once it gets evening, I got scared. Talukdar's Uncle dropped me at home.
My small town had many manual rickshaws and 3  fiat cars at that time besides a couple of Ambassador Cars..Sea Beach was the only commerce along with Lord Jagannath.
Talukdar uncle was fond of Rabindra Sangeet. An old Bengali man was posted as Principal of Central School, Puri. It was 1976, and our Hotel was closed, but Talukdar uncle and I were in touch. The daughter of that Bengali Principal was a singer. The Principal was a widower. Talukdar Uncle and I went there a few times for practicing music. Once getting a harmonium, Talukdar uncle used to sing for an hour, Rabindra Sangeet, Nazrul Sangeet, Shyama Sangeet and Lok Geet. I used to try Odia devotional songs and songs of the then-famous Odia singers Akshaya Mohanty and Prafulla Kar. I also tried to learn Baul Songs under their influence.
Gradually, the use of the telephone got reduced. The exchange was shifted to its own building near Railway Station. Talukdar uncle got transferred to his hometown, Calcutta. New houses were coming up around the old Ghosts' House. Last time I saw a Meditation Centre of Maharshi Mahesh Yogi organisation there.
A few days ago my young friend Abhinna Hota invited me for lunch at Mutton Junction near that erstwhile Ghosts' House. I saw, that the whole area has become almost plain land.
'Where is that Ghosts' House?' I asked somebody there.
A lone building was there, looking deserted for years.'Is it the same Bhoota kothi ?' I asked him. A big banyan tree was there and a small tea stall was standing alone without a customer.
– 'Sir, there were very few double-storied buildings in this town at one point in time. Now the town is full of multi-storied apartments, maybe over 20. The owner of this house was a Bengali Gentleman from Calcutta. He sold this house to another from Calcutta. He died and his sons are abroad. Nobody takes care of this building.' He replied with disgust.
Then he added,' Initially some vagabonds used to bring prostitutes here. Some wicked youngsters used to come here to consume Ganja. Now, consumption of liquor ganja and drugs is rampant everywhere.
– 'And Ghosts?' I questioned. We heard in our childhood that Ghosts dance and sing in the night after humans leave the place.
-'Ghosts? May have gone to big cities like Delhi, Bombay or Calcutta.' He effortlessly uttered.
(The Author Manas Ranjan Mahapatra is a former editor of National Book Trust, New Delhi. Views are personal)
Tags: #GhostStory #RabindraSangeet #AmbassadorCars #Puri