Odisha Plus Bureau
'No soil, no food'. 'Be a voice for soil'. 'Save Soil', these slogans echoed on the roads of smart city Bhubaneswar on Sunday morning. The students & faculty members of AIPH University Bhubaneswar led a public awareness campaign on 'Save Soil' global movement through a Cycle-A-Thon.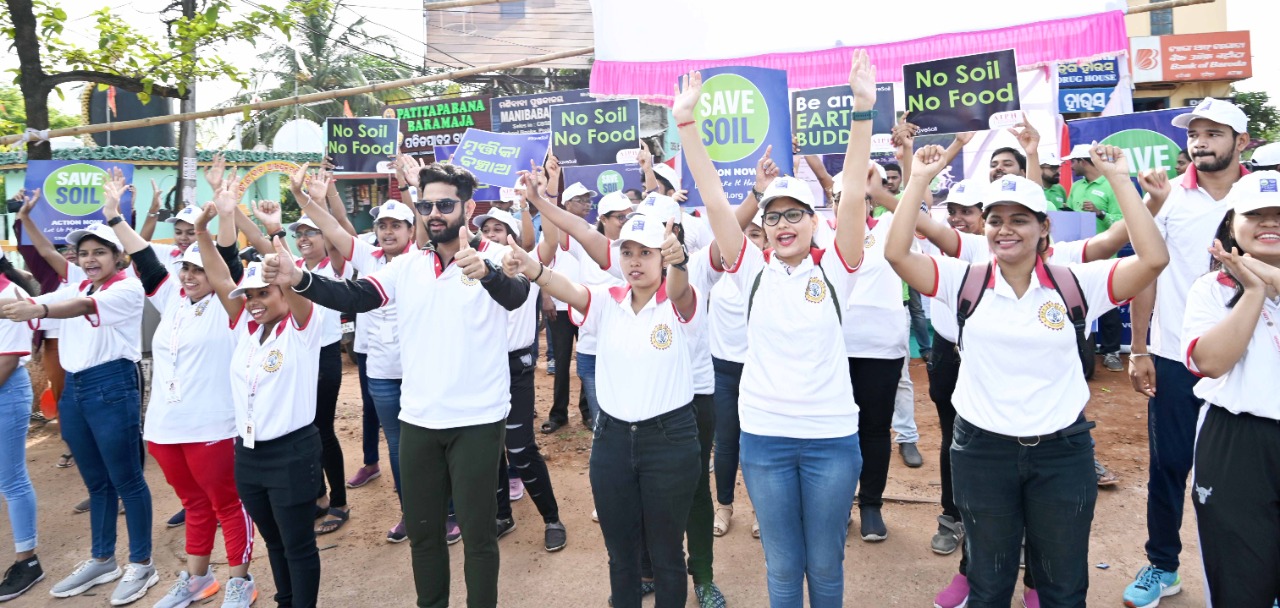 Hosted by AIPHU a leading public health university of the region, in collaboration with Bhubaneswar Smart City Limited (BSCL), the event was flagged off from Damana Square at 7.30 am. Riders comprising of students & faculty of AIPHU, cycling enthusiasts, volunteers of ISHA foundation and others rode with zest and fervour till Raghunathpur and cycled back to the starting point thus completing the Cycle-A-Thon.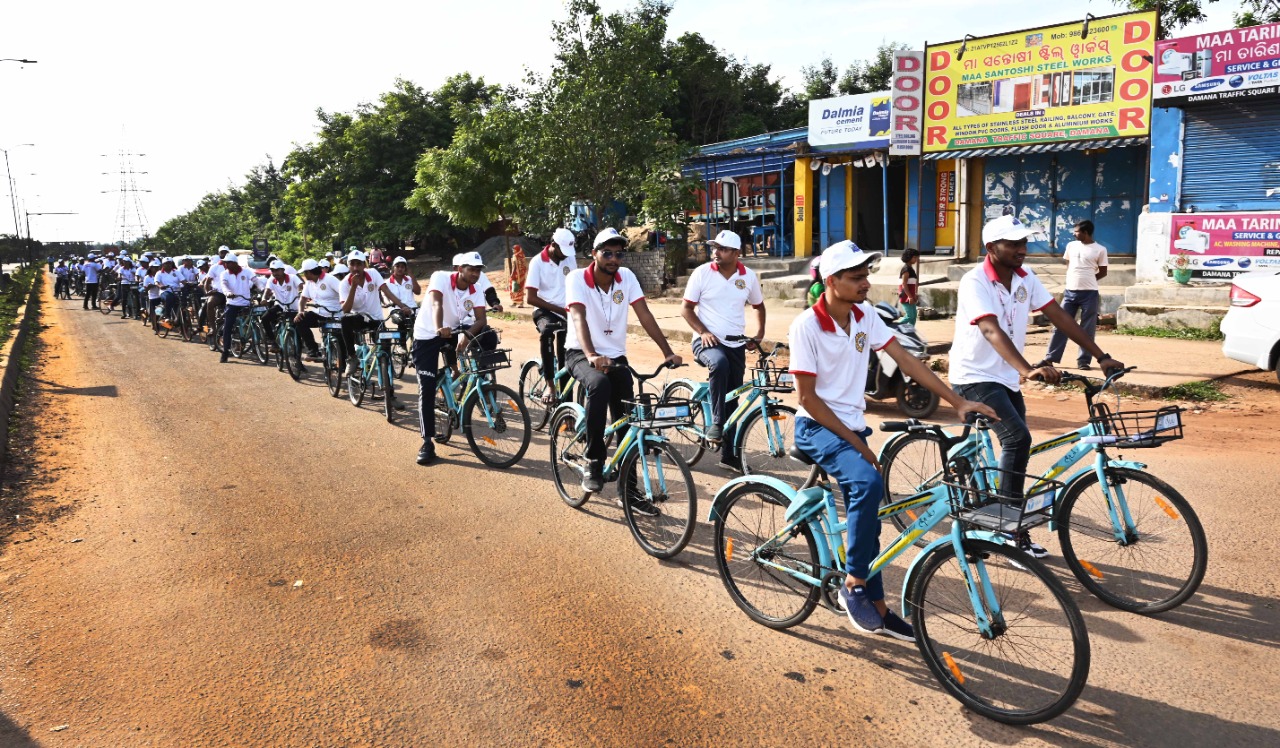 The Save Soil movement is initiated and promoted globally by Sadhguru to draw attention towards soil crisis and help take measures to improve soil health. Supporting the cause, AIPH University launched the Cycle-A-Thon to spread the message among public in the city of Bhubaneswar. The Cycle-A-Thon was flagged off by the Vice Chancellor of the University Padma Shri Prof Dr AP Dash.
The students staged a dance performance at the opening of the event on the tune of Save Soil theme song. The performance drew the attention of various motorists and passers-by. The cyclists also displayed various messages on placards throughout their ride to sensitize the public on the global subject.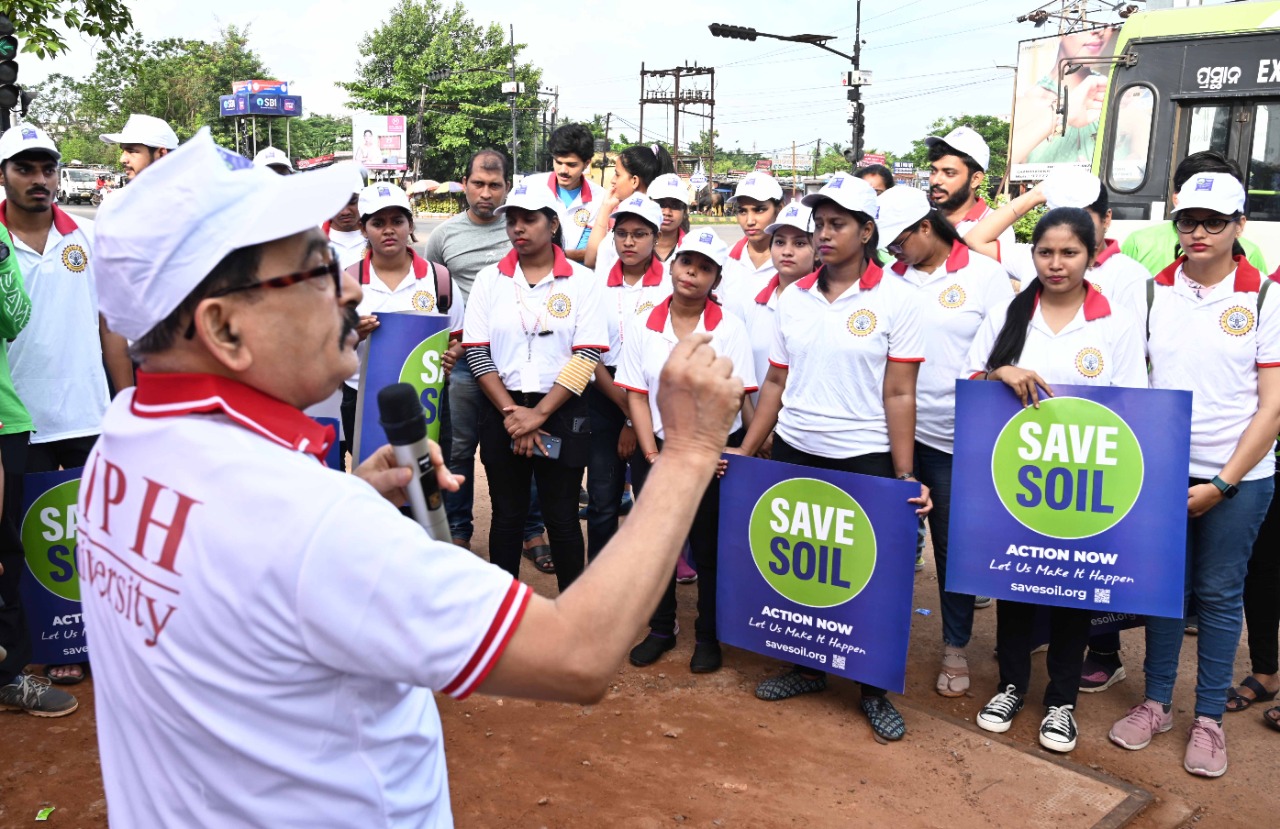 "Air, water, soil, the environment and climate are all serious drivers of public health. Some people say the third world war will be fought for water. To me, the next world war will be for soil. Fertile soil is the primary requirement to sustain plants and feed the human and animal kingdom. So, it is the duty of all citizens to take serious action, especially the younger generation that might face the catastrophic impact of infertile soil," shares Prof Pinaki Panigrahi, President, Board of Governors AIPH University Bhubaneswar and Professor at Georgetown University, USA, through a message while advocating support for the save soil movement.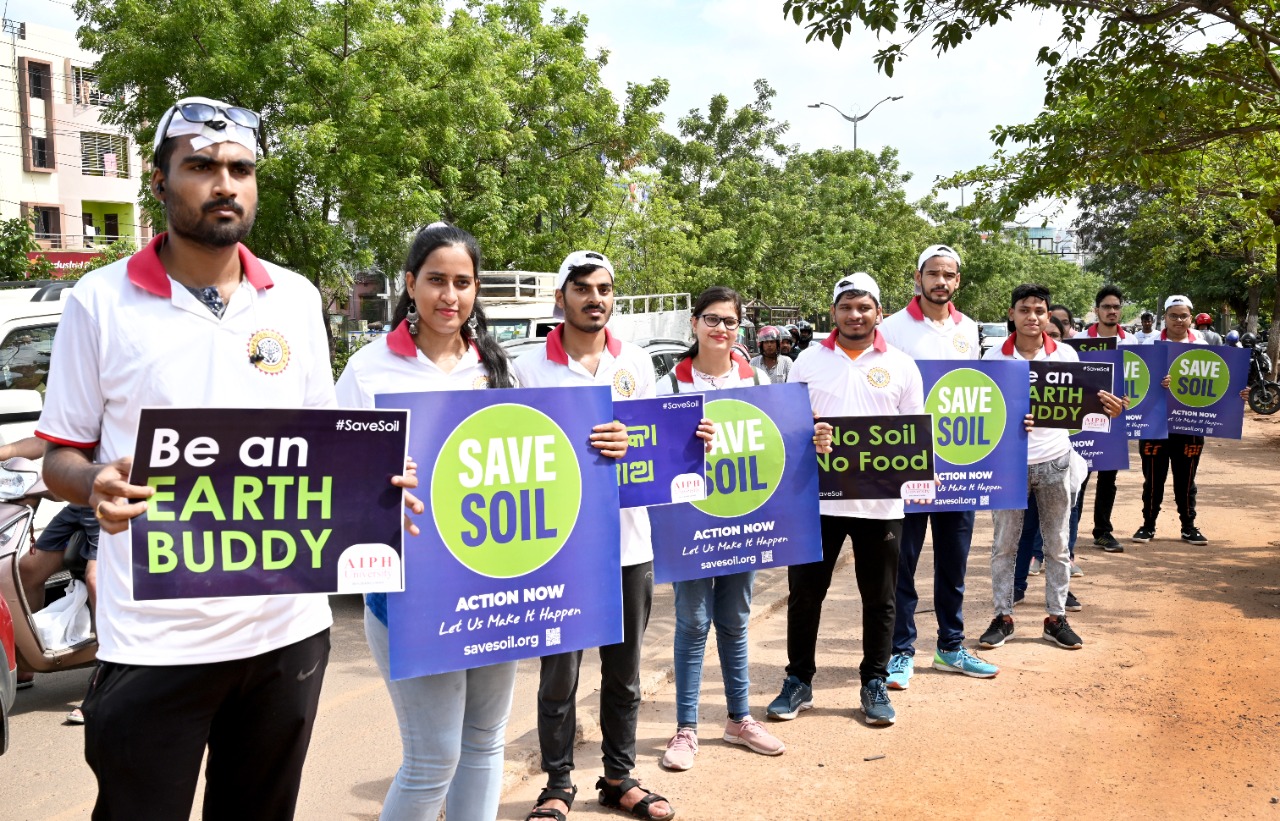 While addressing the students and cycle enthusiasts at the program, AIPHU VC Prof Dr AP Dash narrated the aim of the University behind organising this Cycle-A-Thon. He called upon the students and youth to support every action to save the soil.
The cycles used in the Cycle-A-Thon were provided by the "Mo Cycle" initiative of the Government of Odisha. Registrar Dr Saraswata Mishra, Dean & Faculty of various schools of the university, Amitav Mohanty, Manager (O&M) Bhubaneswar Smart City Limited, Cycling enthusiast Ajay Nanda, Ollywood actor Rishi, volunteers of ISHA Foundation led by the coordinator Nihit Mishra and others were present on the occasion.