Manas Ranjan Mohapatra
Preserving loving relations in this world requires forgiveness, tolerance, patience, gratitude, and humility. You can't repay the debt of Mother Earth, Mother, Wife and Elder Sister, for they never want you to be a loser. I am always grateful to these four noblewomen, forever!
People forget friendship for money and material pleasure. I once read it, but now find it in my experience in Odisha in the last two years. All that glitters is not gold. Is it not painful to live outside the mainstream and spend a life of the unknown in a small town? There is no point publicizing the visit of a VIP to the temple of Lord. The Almighty doesn't like it.
If you are reprinting a book, please don't forget to mention the name of the first publisher as my father used to say. This year is the Centenary Year of my father, eminent scribe, editor and freedom fighter Late Shri Lakhmidhar Mahapatra from Puri. I am editing a book on 'India's Glorious Freedom Movement and Contribution of Odisha in this Struggle' to be published by a noted publisher.
Instead of funding literature festivals now in Odisha as happens these days, corporate sectors should preserve literary monuments like Shriram Chandra Bhawan of Utkal Sahitya Samaj, Cuttack.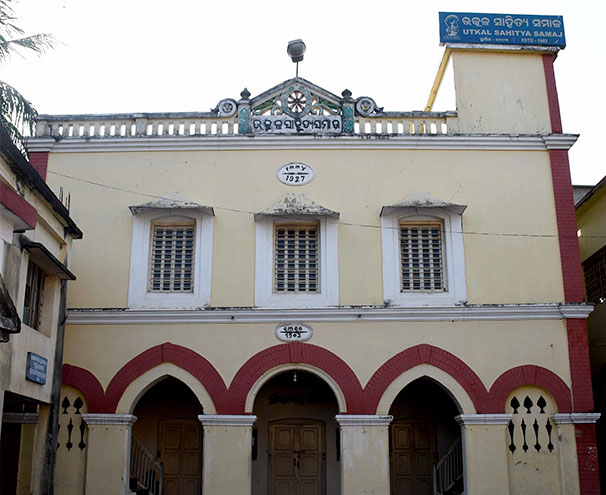 Every regime has a role to mentor Art and Literature. But, it is unfortunate that effort is often made by the government in power both at the center and the state to decide the fate of Art and Literature. The cultural and literary world is same and similar everywhere. It has nothing to do with the sermons of political and religious leaders.
I fondly remember today my meetings with the icon of Contemporary Indian Literature Sachi Routray. I was editor of his book 'Masanira Phula o Anyanya Galpa' from NBT way back in 1992 and visited him a number of times for almost a decade. I was also responsible for publication of his book 'Andharua' in Hindi under post literacy series by NBT two decades back. Incidentally, I was in the Jury for some awards bestowed upon him.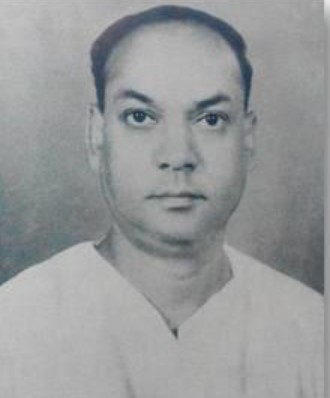 Dr Haribans is a big man these days. He is the Deputy Chairman of Rajya Sabha. I wrote a piece in Hindi in 1993-94 'Mein Shramikon ka Kabi Khada Hoon' in the annual issue of Prabhat Khabar when Dr Haribans was its Principal Editor.
I feel suffocated after coming back to Odisha on my retirement. It was my own decision as Odisha is a highly cultured state. But, after coming back I find that the literary world in this state is forcibly occupied by cultural contractors.
I always tell my friends, 'Let us do Literature Seriously.' I have developed a feeling that mere publication in a literary magazine or getting an award may not be enough to enable you to live for the next generations or to pass the test of eternal time. But I feel happy when I attend a literary meet. I don't know the art of managing an award and so, have not got any major award in Odisha for my writing.
As a cultural administrator, I have organized or funded from government many literary meets throughout the country, especially in Odisha, and have interacted with writers from various walks of life. There was a time when I used to go to any literary meet if I am around. Now, it has become gradually impossible. Since I no more hold any important position in government, I don't get an invitation these days. In a year the only invitation I got was from the organizers of Koraput Literature Festival and I attended it gladly.
Many of my friends may have forgotten that I used to edit a literary magazine 'Badadanda' from 1977 to 1987. I left Odisha in 1987 and could not continue the magazine. One of my dear friends, like an elder brother Shri Uma Ballav Mohanty, Advocate from Suara Sahi, Puri wanted to continue its publication, but he also did not. Being an editor at the age of 16 I used to get a lot of applause. I can't forget the appreciations I got from many eminent editors like Late Surendra Mohanty and Bhagaban Nayak Burma. I used to send complimentary copies those days to authors before the magazine reaches the sales outlets. Now literary magazines do not send complimentary copies anymore and rather, some expect you not only to buy, but promote subscriptions of their magazine though they get hefty amounts from advertisements.
As my friends know, I don't have Puja fever. Many of my contemporaries or even younger writers have a tendency of writing maximum in Puja issues of literary magazines. My conviction is, a writer should write and publish throughout the year. I used to do that at one point of time, now almost stopped.
(The Author Manas Ranjan Mahapatra is a former editor of National Book Trust, New Delhi. Views are personal)
#SaveOdiaLiterature #UtkalSahityaSamaj #IndiaGloriousFreedomMovement #KoraputLiteratureFestival #BadadandaMagazine #OdiaArt&Literature #Odisha #ArtandLiterature