OdishaPlus Bureau
The total projects Would generate over 7000 employment opportunities
Odisha garnered investments to the tune of INR 24,185 Crore from 35 industrial units; creating employment opportunities for 18,998 people since the lockdown began in March 2020. Chief Minister Naveen Patnaik today inaugurated 12 different industrial projects in the state, which includes 8 MSME and 4 large projects in sectors ranging from Health care, Renewable energy, Steel, IT, Cement, and Food processing. These 12 industrial units with a combined investment of INR 8796.61 Crore will generate employment opportunities for 7090 persons in the state.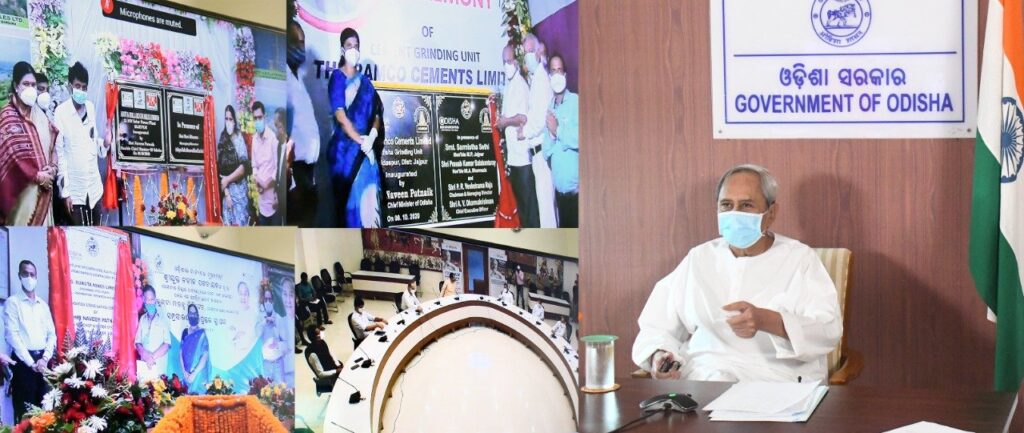 "I am happy that Odisha is a preferred destination for the investor community despite the impact of COVID-19 across the world. I note that the projects being taken up for groundbreaking and inauguration are in broad-based sectors including renewable energy, sea food processing, IT/ITeS and others", said CM Naveen Patnaik.
Captain Dibya Shankar Mishra, Minister of Energy, Industries, MSME , Government of Odisha added, "Industries Departments is also taking up various proactive initiatives to attract new investments in our focus sectors through various webinars with the global investor community and I am happy to report that the investor sentiment towards Odisha as an investment destination is extremely encouraging. Even during the COVID pandemic period, we have been able to attract new investments across multiple sectors."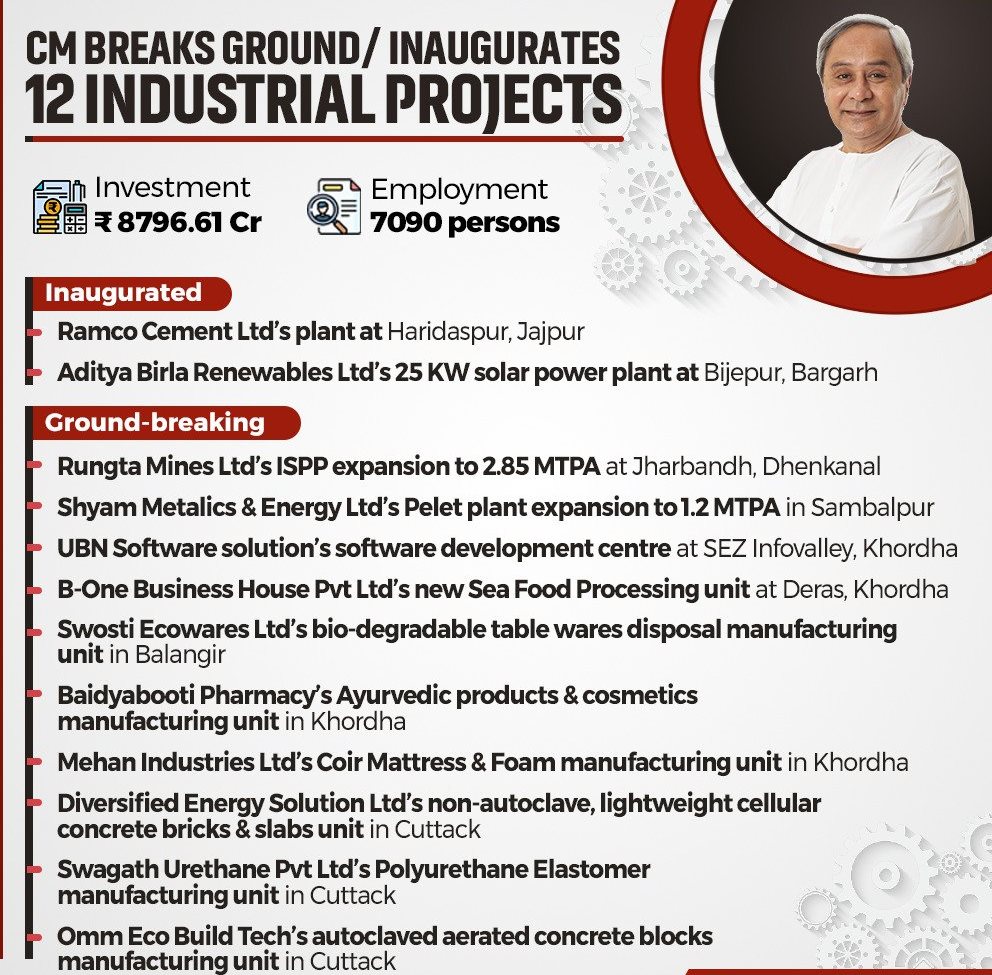 The other dignitaries were present in the ceremony were Odisha Chief Secretary Asit Kumar Tripathy Hemant Sharma, Principal Secretary Industries, Sanjay Kumar Singh, CMD IDCO, Satyabrat Sahu, Principal Secretary, MSME, Dr. Nitin Jawale, MD, IPICOL among others.