OdishaPlus Bureau
70.21% students have cleared annual Plus II Science examination in Odisha this year, informed School and Mass Education Minister Samir Ranjan Dash via video conferencing at the headquarters of the Council of Higher Secondary Education (CHSE) headquarters office on Wednesday.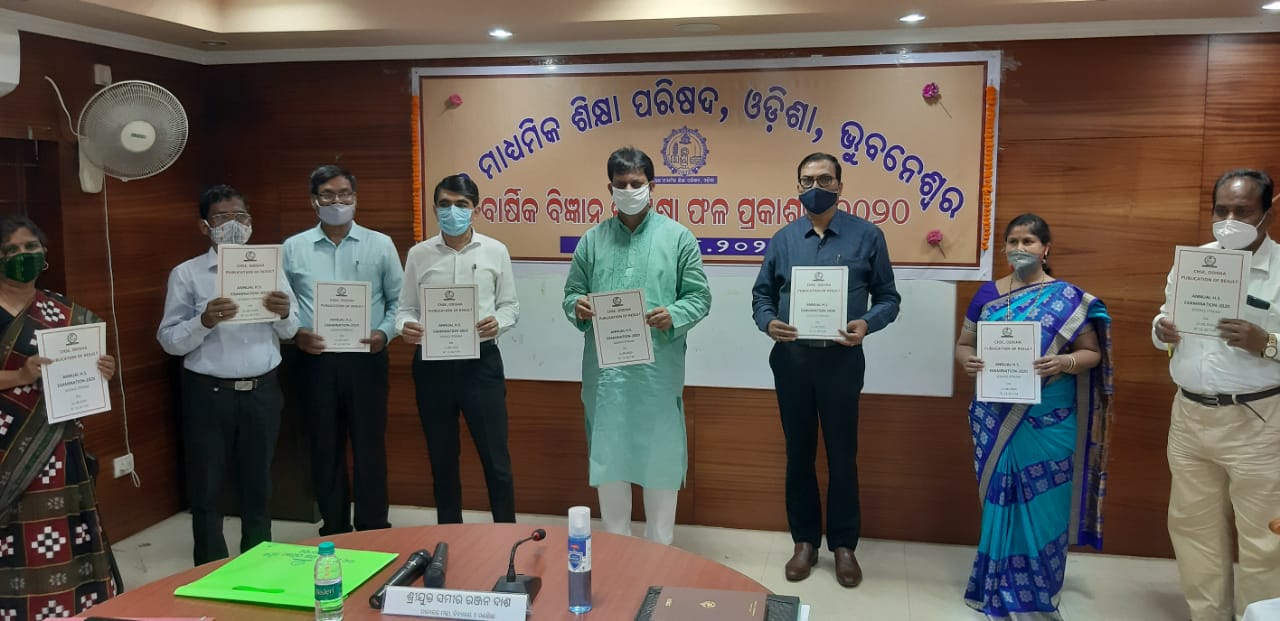 Out of 97,377 students, who appeared for the examination, 68,374 have passed. Among them, 25,339 students (27%) secured first division, 24,121 (24.8%) second division and 18,268 (19%) third division. The pass percentage of Plus II Science this year was lower (2.52%) than last year which was 72.33%.
137 students have secured 90 % and above marks compared to 60 last year. Boys have outnumbered the girls in the Science examination this year. As against 38,301 boys (39%), 30,073 (31%) girls have passed.
Nayagarh has topped the chart with 86.51% with Jharsuguda at the bottom with a pass percentage of 40.71. 15 colleges have nil results while 20 colleges have cent per cent results.
The results are available in the website www.orissaresults.nic.in and in the SAMS College e-space for information of all concerned. Earlier, the minister had informed that the results of Commerce streams will be announced in the third week of August and that of Arts stream in the last week of this month.