Gopabandhu Mohapatra
 When coronavirus was declared a pandemic, the government abruptly announced lockdown throughout the country on March 24, to control the spread of COVID19. The country was kept in a standstill position. Restrictions were imposed on the functioning of factories, shops and establishments, except for essential services. All transport facilities were asked to stop operation, as precautionary measures and social distancing was the keyword.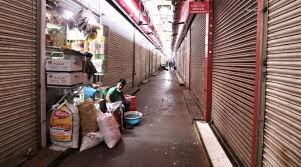 The worst affected were the wage earners. Labour class and daily wage earners were confined in rooms, with no salaries and wages. With a shortage of food supplies, limited supply of water, toilet facilities and living space, the migrant labour, who lives in inhuman conditions in a slum, wanted to save their life and prepared to return to their hometowns. Millions of migrant workers who were left with no jobs, money or food – began flocking back to their villages. They fled from the cities, as lockdown left them suddenly unemployed.
Many of the migrant workers with their family member, undertook the journey on foot.  It was a silent march, but not a morcha, at the call of any political parties. Walking for days, crossing one state to another and escaping the notice of Police, was a herculean task. Many have two kids, no food and the pain was literary unbearable. Many faced with unforeseen situations, accidents while walking on train tracks. It is painful that some have taken Cycle or rickshaws, goods transport, boats to reach their destinations and their plight was beyond imagination.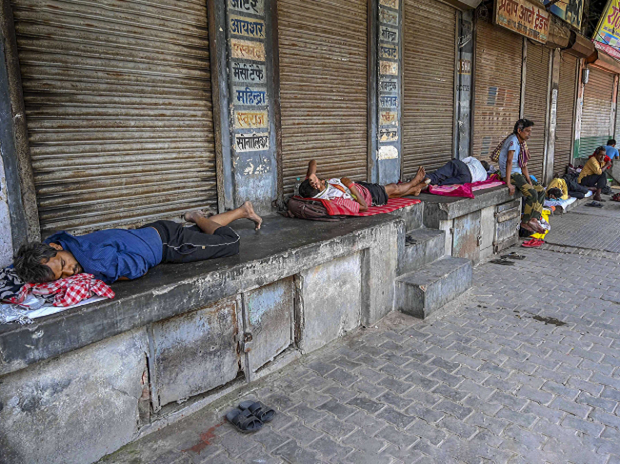 Many workers met with an accident and cruel death. The only help extended by volunteers from road side villages, was just like a God's gift. Realising the gravity of the situation, government after few days prepared to extend helping hand. Movement of migrants was arranged through Bus and Trains. According to state estimates, about 10 million migrant labourers are stranded across the country, especially in states such as Punjab, Gujarat, Maharashtra, Kerala, Karnataka and Tamil Nadu.
Some states decided to use buses to transport their workers from neighbouring states. The transport of migrant workers alone is estimated to require 500,000 buses, with the Centre's social distancing norms. States took responsibility to bring migrant workers home. It was the biggest exercise seen in India, for return of over 10 million people to at least 25 states and Union Territories.
The states were asked to ensure the workers aren't carrying the virus, and they have started the preparations to that effect. Every worker returning will have to be scanned at the borders and quarantined. Quarantine centres were set up in government buildings, such as schools and community health centres, in rural areas. Migrants will have to be quarantined for 14 days and to have adequate screening, quarantine, and hospital facilities for those who return, usually to the rural hinterland.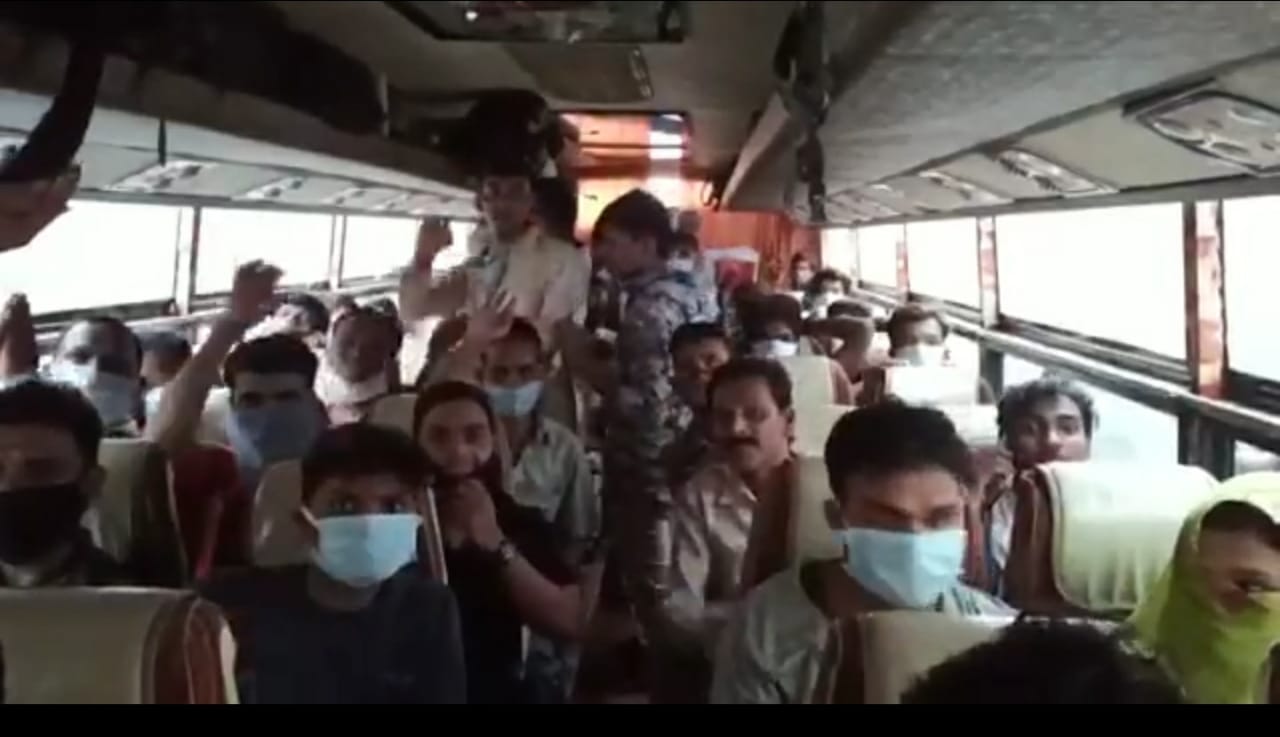 But, to make the situation worse, our villages have only rudimentary health infrastructure and lack proper hospitals with ventilators, which are needed to fight the virus. There is less than one doctor per 1,000 population. The local management have managed the whole thing and were fully prepared to face the situation.
Migrants who return home have few alternatives of earning cash. Their small pieces of land if they have any, cannot sustain them and daily wage labour and artisanal work is not possible in an economy which is under great stress. There are no light industries except in some nearest towns. Most importantly, the infrastructure in villages is creaky and insufficient.
Some states such as Bihar, Madhya Pradesh, Jharkhand and Chhattisgarh are preparing to increase MGNREGA work, to create more work opportunities for returning migrant labourers. To give gainful employment to those migrants who do not want to go back to the cities, the villages have to be developed rapidly. In this context, one is reminded of Mahatma Gandhi's advice to first develop the rural economy and make it self-sufficient.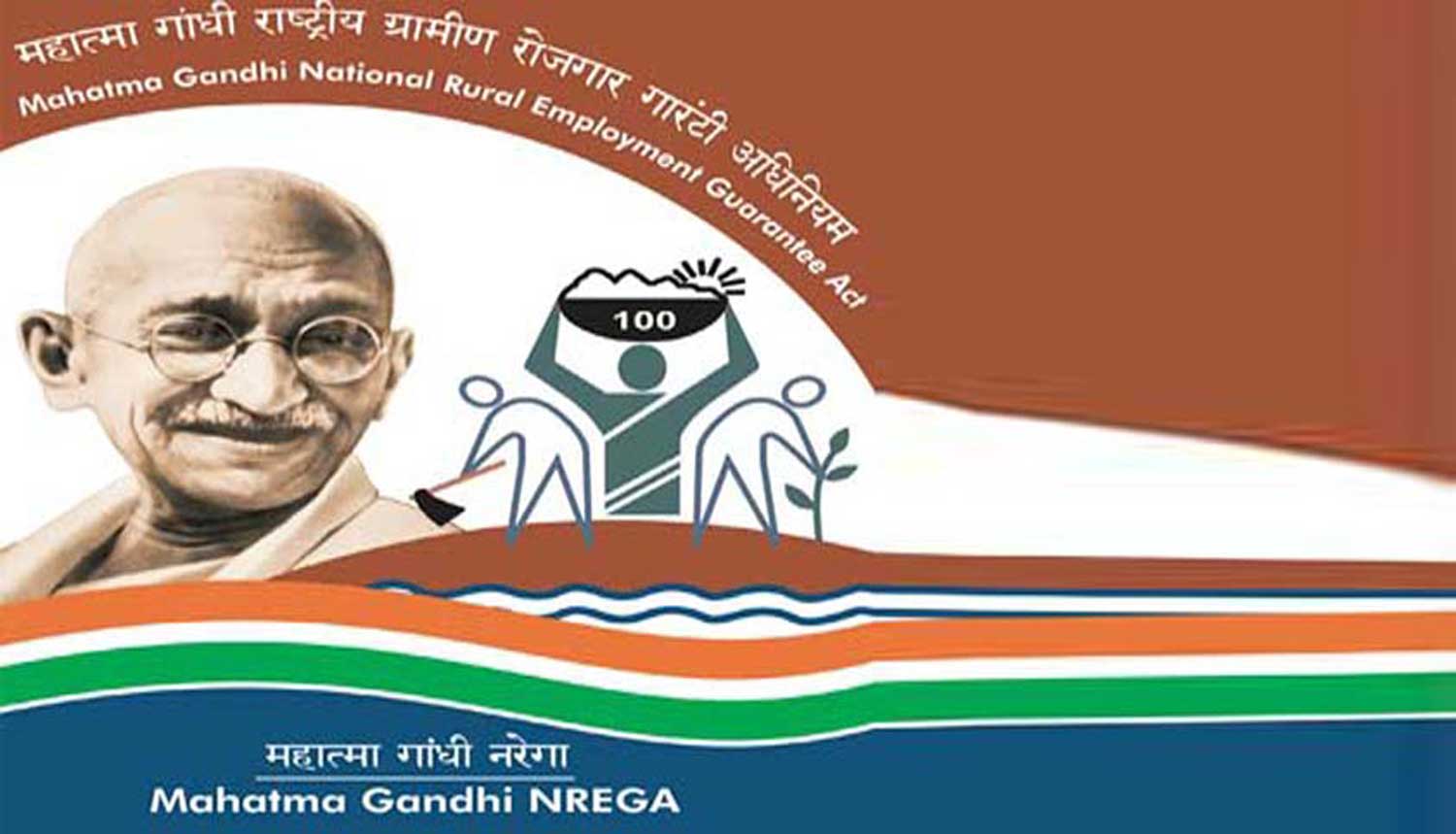 This lockdown crisis has been an unforeseen calamity, but it can happen again. It is better to decongest cities and let the migrant labour have the option of remaining in the villages or move to the cities, with proper facilities for workers. The trouble they have faced while returning may not encourage them to return back so soon. Tens of thousands of workers who returned to villages are now similarly weighing whether to return at the end of the lockdown, which may prolong for another one or two months.
Companies are already reporting labour shortages at ports and factories. Jewellers, India's second-largest export sector, see production suffering for at least another one more month. The labour shortages could persist for as long as six months. It may so happen that the employers that let them go may need to offer big incentives to lure them back.
We can visualise a long economic and migrant worker impact. It may not be streaming back in a hurry. The trauma has been far too great. There are many reasons why they left — poor living conditions here, overnight loss of livelihood and no social security. They will not return in a hurry and relates to your larger question on the revival of the economy; for the first time in decades.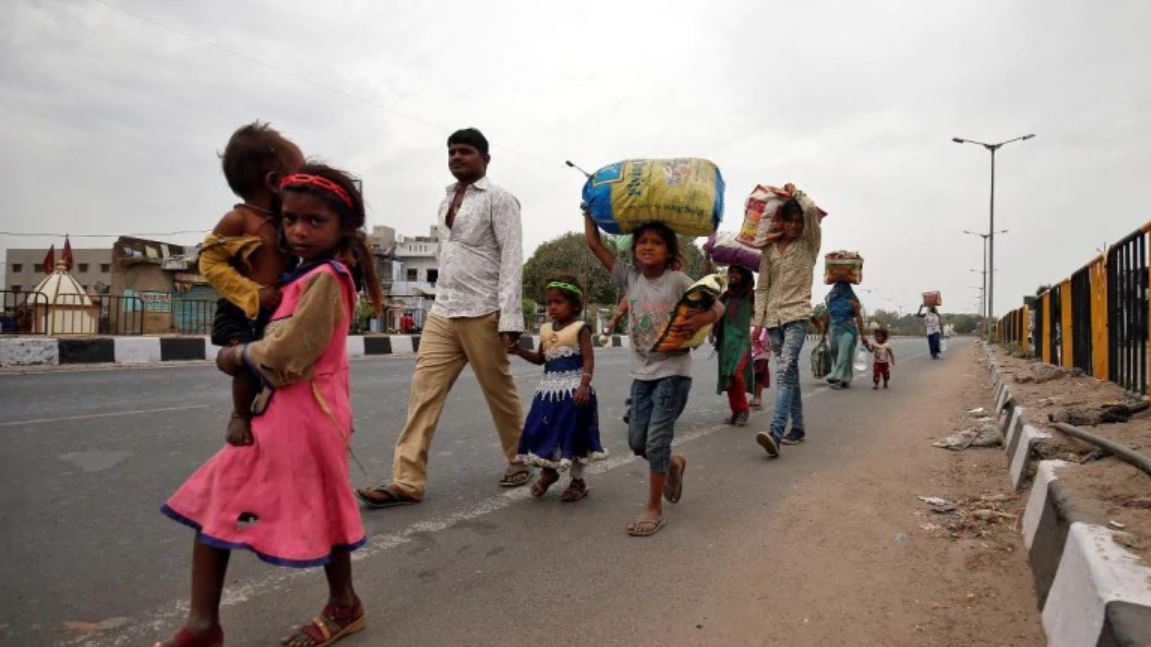 The government is aware of the fact that the country will need to address labour shortages to restart the economy. The crisis will force businesses to offer incentives to retain workers for coming months, just like the 1896 exodus of plague epidemic, shifted bargaining power to labour from capital at the turn of the century.
The current reverse migration has set the country back by 15 years and stressed that the economic stimulus package announced by the government is minuscule. Is the stimulus announced by Finance Minister strong enough to bring the economy back on track? Can this stimulus package provide jobs, say in next six months or a year from now?
No, because this stimulus is heavily dependent on banks extending loans. Why an entrepreneur, borrow from the bank when he knows that the demand is already extremely low in the economy, both domestically and internationally? If you don't put money into the hands of people, then you are not going to see a revival of demand. The total unemployed has gone up to 122 million in April 2020. This is unprecedented in Indian history. Some jobs would come back post-lockdown. But how many of them will come back depends on the quality of the stimulus.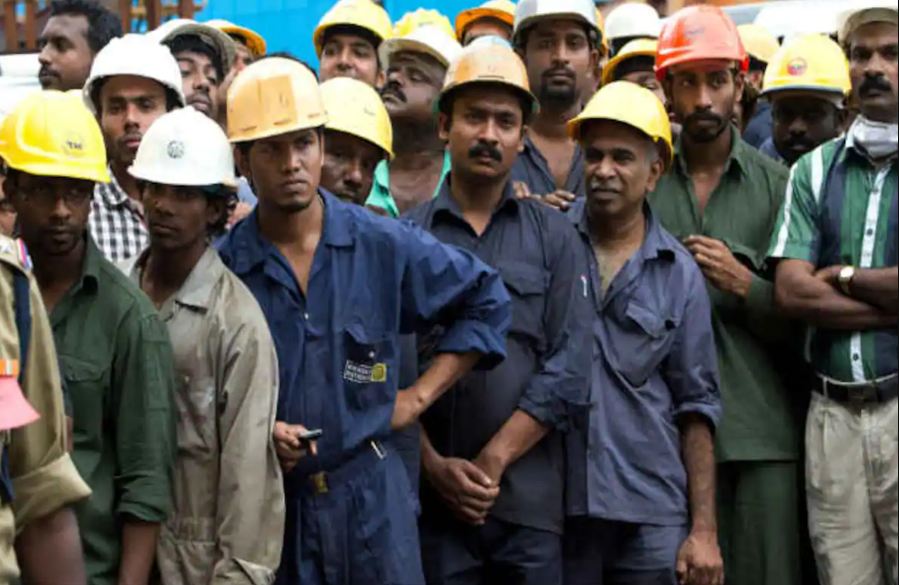 If new entrants into the labour force, who are better educated, are entering at a rate of more than 5 million per annum, you have to create at least 5 million non-agricultural jobs. Workers in agriculture are falling, because non-agri jobs were growing fast. Which means the process of structural transformation of redirecting the workforce from agriculture to construction/industry/services was underway.
The coronavirus crisis has thrown the country in a whirl poor, where a steep decline in economic activity is likely to plunge the country into a deep recession. However, the recent relief package of Rs 1.7 trillion can go a long way. Some State governments like Odisha are also supplementing the efforts to improve the economy.
(The writer is a former banker. Views expressed are personal)