By Gopabandhu Mohapatra
The rising NPAs, written off bad loans, bank fraud cases, paint a sorry picture for the future of the Indian banking system. Whether write-off or waiver, it is the taxpayer who bears the burden.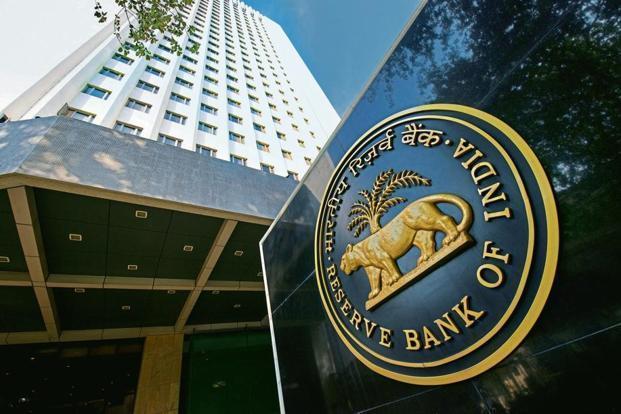 A controversy has erupted that RBI has written off bad loans worth Rs 68,607 crore of top 50 wilful defaulters as on September 30, 2019. Technically speaking, the writing-off of a loan does not mean that the loan has been forgiven. It means that the bank has made 100% provisioning (setting aside capital) against the loan, which will protect depositors even if loan is not recovered. The write-offs are technical or prudential in nature.
It is a fact that Banks use write-offs to remove bad loans from their balance-sheets. The amount that the bank has written off will not be counted as part of its gross and net non-performing assets. However, the borrower will not be exempted or pardoned from debt repayment as banks will continue their efforts for recovery.
It is rightly said that the write off is an act of prudence and not loan forgiveness. As and when they recover the money, it directly adds up to banks' profits, and the provisions also come down by that extent. The provisions are written back and recovery amount goes into the profit and loss account of the bank, and boosts the bank's financial status.
As per RBI data, the quantum of loans that were written off during the previous years, amount to half of the total non-performing assets or bad loans that were recorded in the financial books of banks.
Theoretically, these written-off loans are supposed to be followed up and recovered to the extent possible but no banker can honestly say that it is being done. In practice, with the efflux of time, these are largely forgotten. Ask any banker what percentage of the off-balance-sheet items is ultimately recovered, and the truth will be out. As public memory is very short,  there is presumption in some quarters that banks will not pursue the debts of these 50 top defaulters, including absconding diamond merchant Mehul Choksi or liquor baron Vijay Mallya and others.
Asset Reconstruction Companies (ARCs) are another big arrangement. They "purchase" bad loans from banks at a throw away price (and make huge profits by recovering them through their intensive efforts). The balance in the off-balance-sheet item after the recovery is that the ARC pays the bank is very small amount, which is very once and for all.
Thus write-offs constitute a clever accounting jugglery through which a large chunk of loans (mostly to corporates) are waived – though not called by that name – by routing it through off-balance sheet items. The accounting trail tells you the story, if only you care to look at it. Write-off is thus waiver in disguise.
In contrast, debt waivers make no pretence. Pure and simple, loans are waived – no indirect routing and camouflage. Sometimes banks are compensated through government schemes, sometimes they bear the brunt themselves. Whichever party is in power, whether write-off or waiver, it is the taxpayer who bears the burden.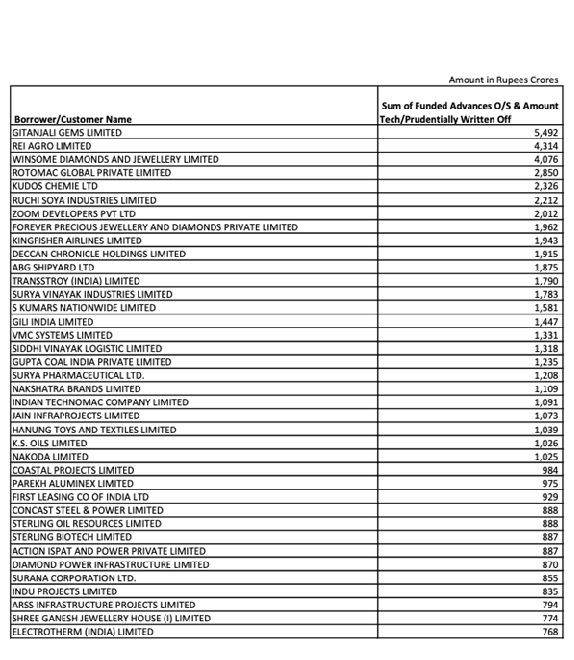 The total NPAs in 2013-14 amounted Rs. 205 thousand crore, which rose to a whopping Rs 1,173 thousand crore in 2018-2019. This steep rise in NPAs is shocking, especially under the watch of party that promised in its 2014 election manifesto that it would "take necessary steps to reduce NPAs in banking sector."
Banks operating in India have written off bad loans worth Rs 660 thousand crore since 2014, as per RBI data. Data published by Reserve Bank of India (RBI) also shows that as much as Rs. 237 thousand crore was written off from the financial books of the banks in financial year 2018-19 alone.
According to the RBI data, NPAs or bad loans on the financial books of banks have also seen a steep rise ever since 2014, when the government came to power at the Centre.
During the same period, the cases of bank frauds also saw a steep rise. Cases of frauds of more than Rs 1 lakh stood at 4,306 in 2012-13, and rose to 6,801 in 2018-19.
As the number of bank fraud cases increased, so did the amount of money sunk owing to these frauds. According to RBI's annual report for 2018-19, the amount sunk in March 2013 due to bank frauds was Rs. 10.2 thousand crore, which rose to a shocking Rs 71.5 thousand crore in March 2018.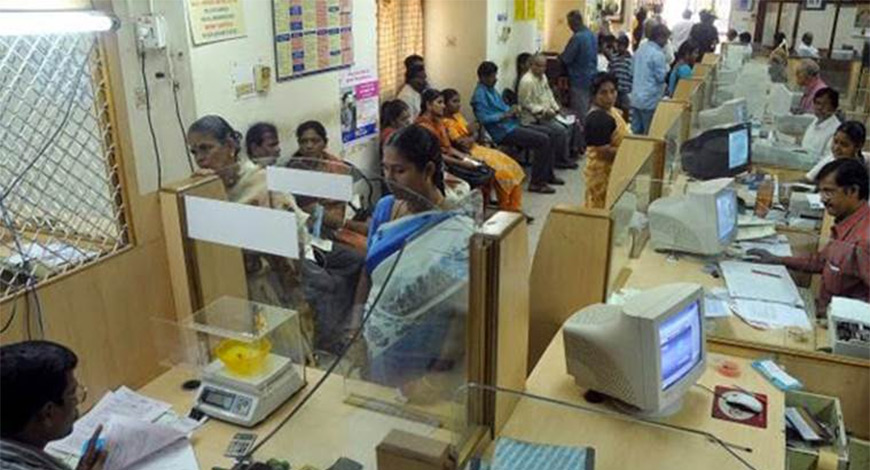 The impact of rising bad loans and growing cases of bank frauds is already being felt by depositors, the latest example being the collapse of private sector Yes Bank. In one of the biggest ever bank failures in the country, the private lender collapsed, forcing RBI to impose a moratorium on the private lender on March 5. The beleaguered bank is now set to be bailed out with State Bank of India (SBI) being the lead rescuer, along with some private banks.
The rising NPAs, written off bad loans, bank fraud cases, paint a sorry picture for the future of the Indian banking system. Whether write-off or waiver, it is the taxpayer who bears the burden.
(Mr. Mohapatra is a retired banker who currently lives in Bhubaneswar)