Dr Debilal Mishra
In order to contain the spread of the global pandemic Covid-19 the government has imposed lockdown across the country. The people are having really tough times staying home all the time. The conditions of some people are even tougher as they are in the quarantine. Taking all the Covid things apart, loneliness has its own beauty. When we are alone, we are with ourselves indeed! Our life has its various dimensions in various contexts. Amidst all the routine hustle and bustle, we hardly get time to come in contact with our deeper self that lies well within.
Human life is full of challenges. But in every challenge lies an opportunity to disclose and unleash our own unique potential. We should feel the silence of our loneliness where resides the voice of the inner being. We must try to listen to it. No chain can ever limit the divinity in us; no obstacle can ever obstruct its progress. We need to realize the divine connect in us through a spiritual approach. All the precious things are saved within us. The real happiness lies within. The inner contour of our being is incorruptible. The more we look within, the happier we become! In being alone there is an advantage of living within and growing within. Here is 'RECAAP', a formula to make your loneliness a sheer bliss!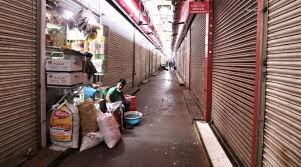 REFLECT:
A positive life is always backed by minute reflections. We need to reflect on our thoughts and behaviour in different contexts; and try to understand the need and impact of it. When we try to feel our experience as a detached spectator, we realize its essence in the entirety. Without introspection no life can ever be progressive.
EXPLORE:
Exploration is instrumental in our true growth. Everyone in this world is born unique. That way everyone is having their unique capability as regards their perception, personality and performance. We need to explore ourselves in every circumstance. Exploration leads to excellence. The more we explore, the more we excel. Every situation helps us know ourselves better. And this self-knowledge causes a blissful experience.
CONNECT:
We need to connect to the inner being or the better version of ourselves always. If we stay connected within, we can't be disturbed by any circumstance of life. We need to get hold of this inner connectivity which can be achieved by the spiritual exercise of reflection and exploration.
ACCEPT and ADJUST :
Adjustment is a vital component of a progressive life. For adjustment acceptance is indispensable. We must learn the art of accepting things. If we can't perform a desired action or if we can't achieve a desired result, that isn't failure. We need to accept the experience of the effort and adjust accordingly. Sometimes situations demand change or correction in our attitude and behaviour. We need to understand the need for wise or healthy adjustment in situations. If we are flexible enough to adjust to the changing conditions, we can truly help ourselves grow. But the only bar here is our ego which we should keep on guard against.
PRACTICE:
We need to put all our learning into constant practice. It is only through sincere practice that we can improve upon ourselves and come out with the better versions. Practice brings control, and control brings perfection. Practice also makes knowledge useful. In fact, knowledge without its usefulness is as good as ignorance.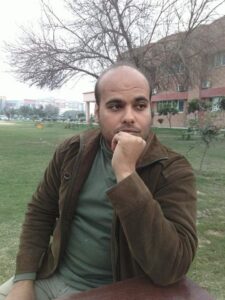 In the last analysis, our life is our choice and responsibility. It is only how we think about it that determines our lives. Our thinking affects our behaviour, and our behaviour affects our existence. Nothing can stop our progress if we are willing to continue. We need to remember that greatness is a matter of effort; effort is a matter of commitment; and commitment is a matter of conviction.