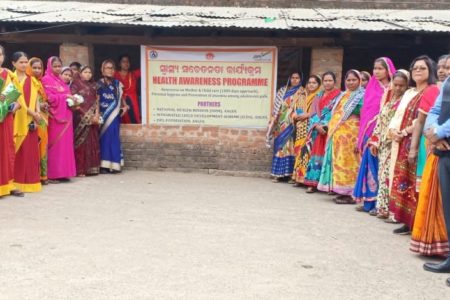 JSPL Foundation, the CSR arm of Jindal Steel and Power Limited (JSPL), in collaboration with Integrated Child Development Services Scheme (ICDS) and National Health Mission (NHM), organized an awareness camp on the 'First 1000 days of Life' – right from mother's womb to the second birthday – for the villagers of Jarasingha village under Banarpal Block of Angul District recently.
Pregnant women, lactating mothers, adolescent girls, and members from Gaon Kalyana Samiti, Self Help Groups, Jaanch and Mother Committee and parents of 0-3-year-old children from six AWCs of Jarasingha village attended the awareness camp.
At this camp, about 100 beneficiaries were sensitized about the mother and child care practices, especially on the First 1000-day approach as the health and well-being of a pregnant and lactating woman, is directly connected to the growth and health of her infant. The right nutrition for the mother and the child during this period can have a profound impact on the child's growth and development and reduce disease risk besides safeguarding the mother's health.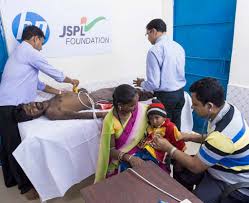 Undernutrition during pregnancy affecting fetal growth is a major determinant of stunting and can lead to consequences such as obesity and nutrition-related non-communicable diseases in adulthood, said experts during the awareness camp.
Appreciating the initiative of JSPL Foundation in this regard, JSPL Foundation Chairperson Shallu Jindal said, "The First 1000 days of Life — from Conception to the Second Birthday of the Child — is the most critical period to provide nutrition to ensure normal biological and neurological development of the child. We all Change Makers need to impart deep awareness on the above in the community and field functionaries."