OdishaPlus Bureau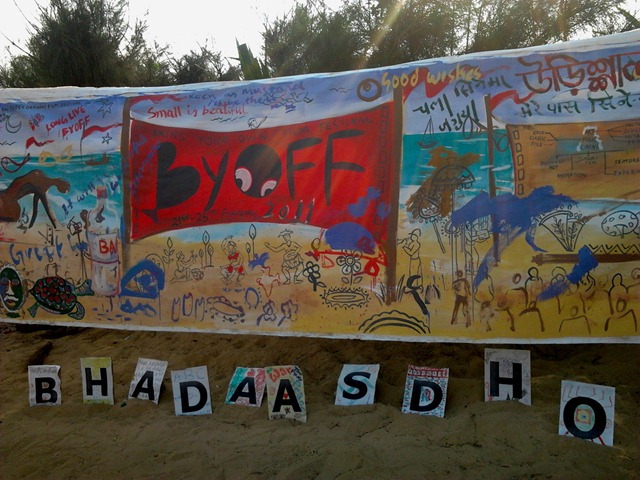 Bring Your Own Film Festival (BYOFF) is an annual event held during February 21st to 25th every year on Puri beach. Puri being a famous heritage and temple town is an ideal place to express love for cinema, music and arts.
This year it will be the 17th edition of BYOFF which has evolved more than a film festival due its unique magical quality. BETTER INDIA lists this festival under 10 most exotic venues & unique themes of India while Lonely Planet also takes very highly mentioning it as one of the unique festivals of the world. ScoopWhoop also mentions it as one of the 10 Film Festivals In India That Are A Must Visit
BYOFF is a festival without hierarchy, competition, juries and awards and is truly a democratic platform meant for all. There are NO SUBMISSIONS. Anyone is welcome to land up at any time during these 5 days with their film and according to the time available in the schedule book a screening slot and show your film to the world. The idea is to have a festival minus the rules and regulations and where just about anybody – with or without films – could participate. Everyone who participates at BYOFF in any capacity, is encouraged to volunteer in the organization, as this is a not for profit event cobbled together by a bunch of creative people.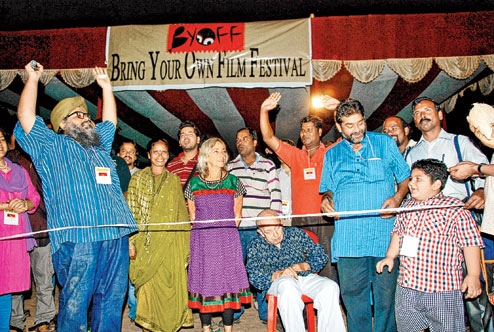 We have four sections planned in this edition.
– The regular screenings of filmmakers coming with their films from across the globe will happen on all 5 days from sundown to midnight.
– Post midnight we will be screening classic films made by legendary filmmakers of the world.
– Explorations – During the day we will have sessions/seminars in and around cinema by acclaimed filmmakers.
– Every evening, 6 PM to 8 PM, has been marked as a special slot to screen films made by young and new filmmakers of Odisha, thereby giving them a global platform to showcase their films.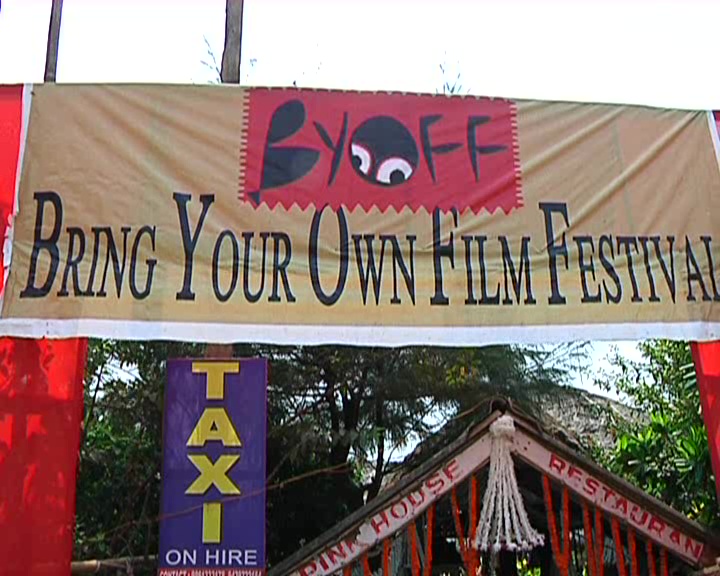 The uniqueness of BYOFF also extends for the fact that here not only filmmakers but also artists from other disciplines like music, theatre, painting, sculpture, dance, literature and photography are encouraged to participate and show their work. In short, BYOFF can be best described as an informal and intimate gathering of artists with films in the backdrop where screenings go on early into the morning hours- first, inside make-shift tents and then in the open air after sun down.
For filmmakers, it has been an alternative platform ever since its first edition in the year 2004. We hope this year as well, the sea and sand would lift the spirits of each participant during there stay here and they would experience a film festival like none before.
 We take this opportunity to invite you to our festival. And look forward to your support in helping us reach out to cine lovers of this state.