OdishaPlus Bureau
With the Western Odisha Lawyers' Association giving a call for Western Odisha bandh on February 5, the agitation over the permanent bench of the Odisha High Court has reached a flash point. Meanwhile, the Odisha State Bar Council (OSBC) has recommended the Bar Council of India (BCI) to take action against the lawyers of 17 bar associations and the Central Action Committee.
According to the President of the Sambalpur Bar Association, they have been urging the state government to take necessary steps for a permanent High Court bench in Western Odisha. Instead of considering their demand, the government, through the Odisha State Bar Council is trying to put pressure on them to withdraw the agitation and has threatened to cancel their licenses.
The lawyers of western districts have been demanding a permanent High Court bench in their region for the past several years. What is worrying is the Odisha government has been keeping itself aloof over the demand. The western Odisha lawyers have expressed their disappointment over non-functioning of high-level intra-departmental committee constituted by the state government to look into the demand of establishment of permanent HC bench in western Odisha.
Clearly, the issue has taken a opinionated turn and the Naveen government is unwilling to resolve the issue for reasons not unknown. In the meantime, the Orissa High Court has set a two-week deadline for the Government to clear the air over the delay in tabling in the Assembly of the Justice CR Pal Commission report on establishment of more Court Benches in the State.
The bench has sought response from the Government whether it had the discretionary power to evade the prescribed rule for placing of a report by a Judicial Commission before the Legislature. As per the provisions of the Commission of Inquiry Act, 1952, the Government was expected to place the report in the Assembly along with action taken report within six months submitting it to the State Government.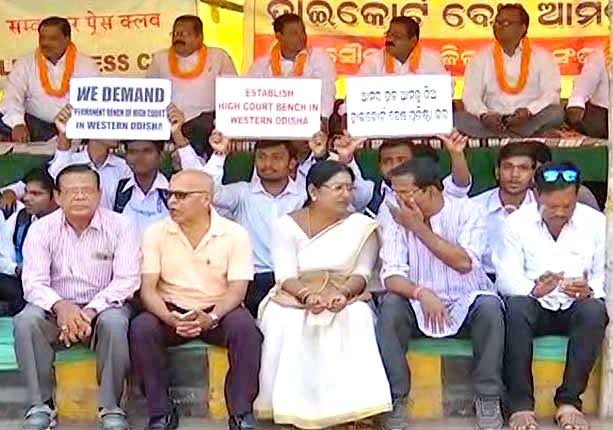 In retrospect, if the lawyers of western Odisha have been demanding a permanent High Court bench in their region, there is a justification for such demand. Because of geographical distance and the fact that there is only one high court in the state, clients from western districts undergo strain both financially and physically to come to Cuttack.
Even Justice CR Pal while submitting his report had said there was no harm in having benches in addition to the principal seat. In fact, HC benches can come up in district headquarters towns in accordance with principles and guidelines suggested by Justice Jaswant Singh Commission. Even Karnataka high court has some time back created two new benches. Madras HC, Madhya Pradesh HC and Bombay HC too have circuit benches.
That being the case, the Odisha government should play a proactive role in resolving the issue quickly .Similarly, the agitating lawyers should take a look at the inconvenience of the clients while resorting to frequent stoppage of court work.