OdishaPlus Bureau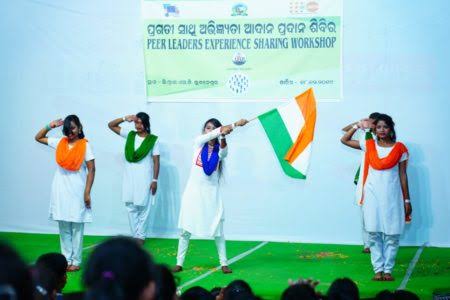 Peer Leaders or "Pragati Sathis'' (agents of change) have given the Socially Smart Project of Bhubaneswar Smart City Limited (BSCL) a new momentum.
Initiated with only 8 slums in 2017 the Peer Leaders as grassroots-level agents of this program actually helped in translating the theme of the Socially Smart Project from theory to implementation-level and there is no looking back.
On Wednesday, 120 young Peer Leaders (Pragati Sathis) shared their experiences at a unique gathering at the Centre for Youth and Social Development (CYSD) Bhubaneswar.
Many, while describing their own stories of transformation, became emotional and told the audience that what they have become today, was only due to the Socially Smart Project of BSCL.
During the story-telling of their successes, they also narrated how their contributions shaped a new social order in the slums of the city and how things are still changing for good and motivating people.
Both boys and girls from Jagannath Basti, Shanti Palli, Kedar Palli, Telugu Basti, Farm Gate Basti, Ganga Nagar, Laxmisagar, Kargil and other prominent slums of the city were felicitated for their efforts undertaken at the community level.
Young boys and girls are being trained as Peer Leaders and undergo a nine-days training in three phases. Thereafter they formed groups of young boys and girls of their slum and sit on a fortnightly basis to discuss issues and challenges of slums besides following up with the module shared with them.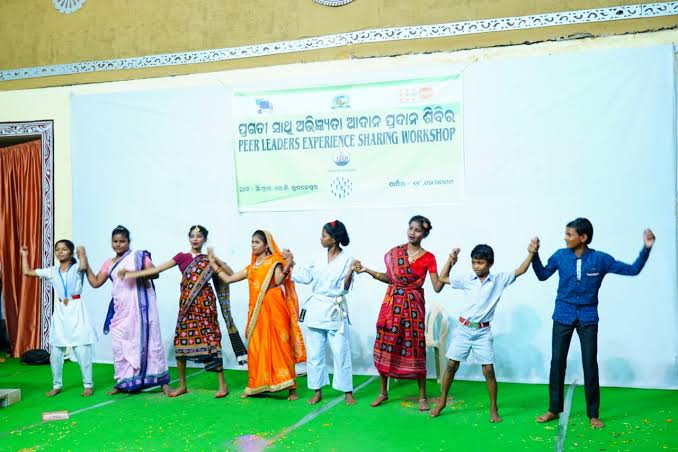 In the last three years these Peer Leaders have shown exemplary leadership and taken up varies issues including repair or installation of street lights, cleanliness of slums, cleaning of drains, bringing children back to school, linking youths with skill training programs, creating awareness of gender-based violence at the community level, taking steps to stop the open sale of liquor and drugs in their area, issues of eve-teasing etc.
in fact, 35 peer leaders were felicitated by Bhubaneswar smart city limited for their role to support community both during and post-Fani severe cyclonic storm period.
While Deepanjali Swain and Jasmin, both dynamic Peer Leaders, narrated their stories as they were also credited with taking the success stories to overseas destinations as well, Lipishree Sahoo, a graduate with psychology honors from Satyanagar Durga Mandap Basti said how their team efforts have paid off with better community partnership, cleaning, placing of dustbins and organizing space for community meetings.
Chittaranjan Mandal from Ganganagar Basti said starting from road construction to better street lights, covering of drains for safety and cleaning of their surroundings have taken a new twist with Peer Leaders and their committed work.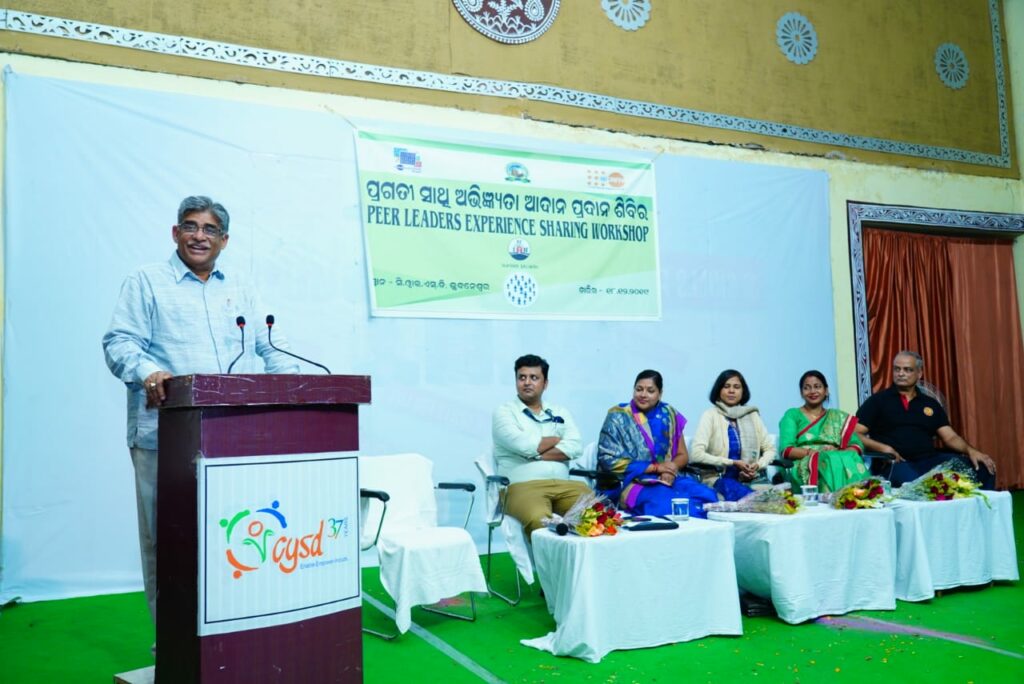 Anand Pradhan from OUAT Farm Gate Basti and Laxmipriya Swain from Press Colony Basti  also spoke about better coordination with the local councilors in having better services from the municipal corporation and also getting facilities like drinking water supply.
Socially Smart Project of BSCL is a collaborative initiative of Bhubaneswar Municipal Corporation, BSCL and United Nations Population Fund (UNFPA). The project is being implemented at slum-level through partner NGO Humara Bachpan Trust.