OdishaPlus Bureau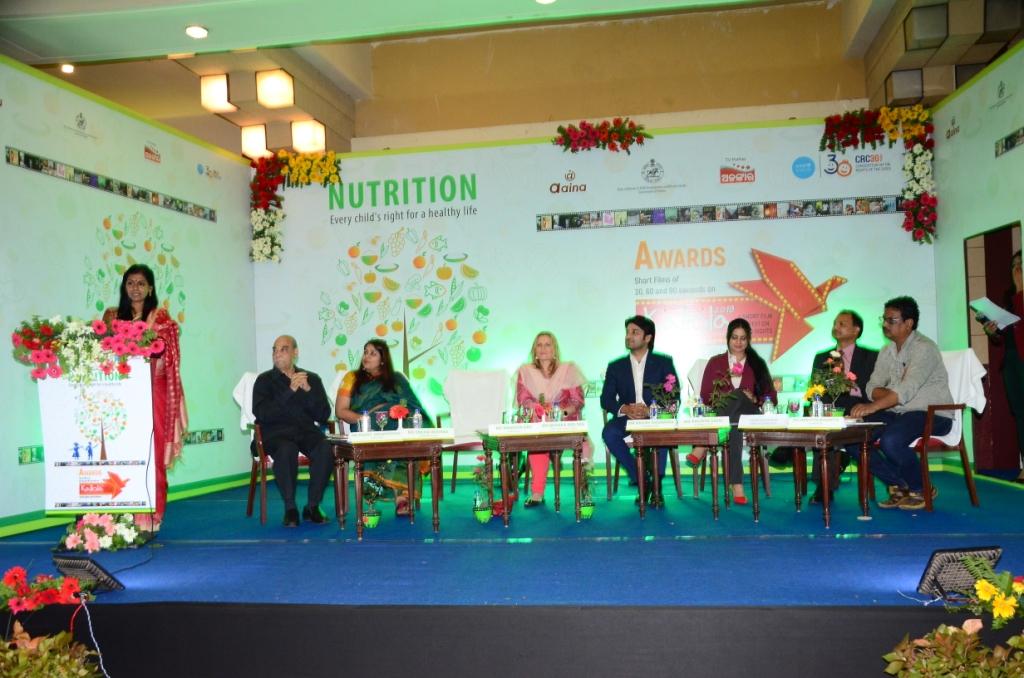 Odisha joined the world on Wednesday to celebrate World Children's Day, 30 years since the Convention on the Rights of the Child was adopted by the United Nations General Assembly. As part of the celebration of CRC@30, UNICEF supported Odisha Child rights alliance to facilitate a children led child rights situation analysis (CRSA) across the State.
As many as 11876, 6565 girls and 5311 boys participated from 273 villages and 19 wards covering 30 districts to express their opinions on what best can be done to help them realize their rights. Children shared their testimonies as defenders and champions of child rights in their communities and present the key findings from CRSA to Ministers Women and Child Development, Education, Minister of State, Home, ADG- CIB Crime UNICEF and CSO representatives at IDCOL Auditorium.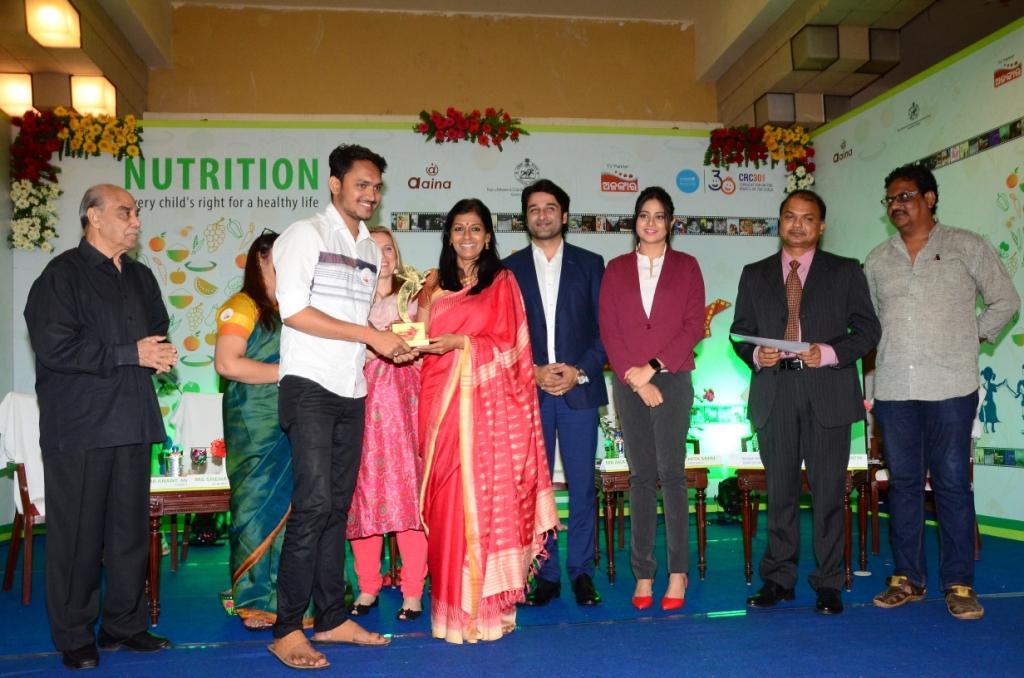 The KALLOLA Awards 2019, a short film contest on child rights of Nutrition – Every child's right for a healthy life was organized.
A short film contest conducted annually by UNICEF in partnership with the Department of WCD, GoO focuses on one issue that impacts or furthers the realization of rights of the child.
The award-giving ceremony will be attended by noted film personalities Nandita Das, Archita Sahu, and Akash Das Nayak as ambassadors for the right nutrition for children. According to Monika Nielsen, it's an important day for us in UNICEF; children will hold all stakeholders accountable and ask as to what we all can do for them? The celebration of CRC@30 was not a one-time event for UNICEF but a year-long celebration to reiterate the importance of child rights and recognition of the progressive realization of the rights of the child.
The theme of CRC@30 was integrated into Suravi – Annual Children's Day festival organized from 14 November 2019 – 16th November by the Department of Education with the participation of 30000 children. Performances on the themes of ending child marriage, hygiene practices, shadow assembly on health education, mid-day meals are key high lights.
The theme of CRC@30 focused on 'MuskurateIndradhanush', the international day for persons with disabilities will be observed on 3rd Dec enhancing participation and inclusion of children with special needs in partnership with the department of social security and empowerment of people with disability, Government of Odisha.
A Reading festival in Puri as post-cyclone Fani response for children is planned with CRC@30 lens in December 2019 partnership with Bakul Foundation and district administration. Rayagada district administration celebrated world children with the participation of 1200 children integrating themes of CRC @30 and SDG for an enabling sustainable environment.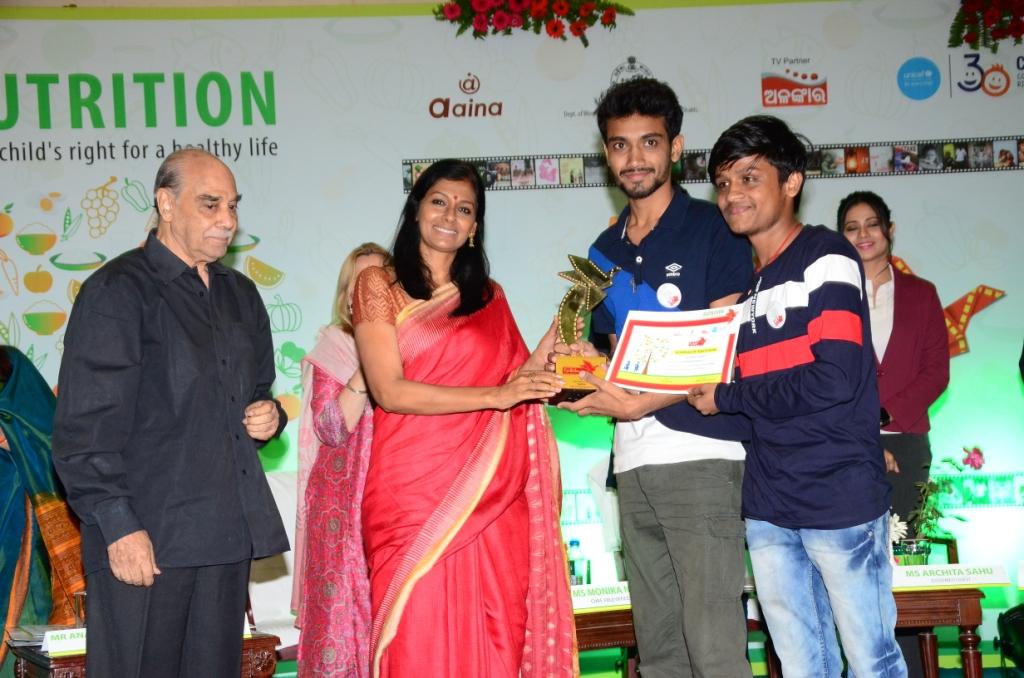 The theme of CRC@30 layered in "Sargiful" 19th to 21st December 2019 – a state-level children participation forum by SC&ST Development Department, Government Of Odisha. Workshop with children on puppetry, theatre, creative writing, posters, best of waste, wall painting, child reporter on CRC@30 has been planned. Over 160000 children statewide and thousands of parents and functionaries will participate in this week-long event.
CSO partners have been oriented on CRC and principles on child rights so that they could use this information during their programs and integrate child rights as an important component of programming. This was with an intention to ensure that we continue to give children the best potential to realize their rights. In some senses, this requires to become a habit amongst all of us.
With this in mind, UNICEF Odisha has strongly and consistently advocated with all partners, both government and civil society partners to use give visibility to CRC in all programs. Towards this, we have had an orientation of all program partners including our media partners to discuss and deliberate about our programs and how they contribute towards realizing the rights of children. Our CSO partners; programs in remote locales have meetings that have references made to CRC and the mechanism in which programs lead to realization of the rights of the child.
This year, World Children's Day is particularly special since it marks 30 years since world leaders united around a common cause for children and adopted the Convention on the Rights of the Child (CRC), an international agreement on childhood, that has helped transform children's lives.
India ratified the CRC in 1992 committing to a range of measures and has made major strides in helping children realize their rights.