OdishaPlus Bureau
Odisha Government's emergency healthcare response for the distressed people being faced with natural disasters has been recognized in the national forum.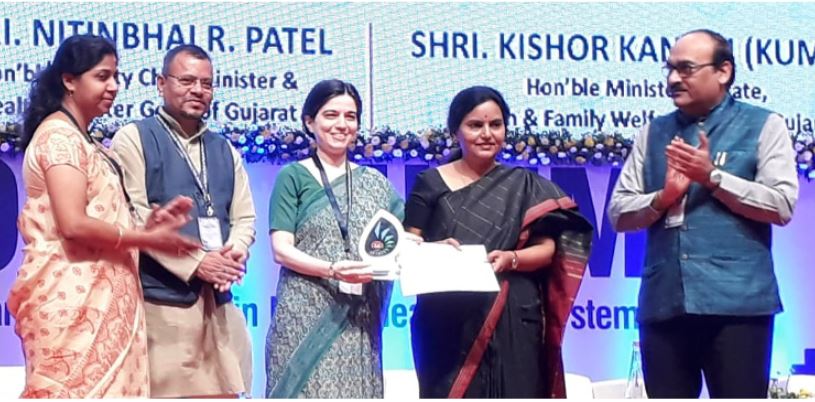 Odisha has bagged the third prize in poster presentation for "ASHA and Gaon Kalyan Samiti (GKS) led community activities during cyclone "FANI" at the 6th National Summit on Good & Replicable Practices and Innovations in Public Healthcare System in India.
The award was received by Shalini Pandit, Mission Director, the National Health Mission (NHM) and Yamini Sarangi, the Managing Director Odisha State Medical Corporation (OSMC). Depicting success story through poster presentation, Shalini Pandit, Mission Director NHM has pointed out how awareness was generated among people devastated by the superstorm FANI.
Emergency response for cyclone FANI in Odisha was prepared before the superstorm struck Odisha coast on 3 May 2019.
Entire team of Health Odisha was in readiness led by Secretary Health & Family Welfare, Pramod Kumar Meherda, and MD NHM, Shalini Pandit.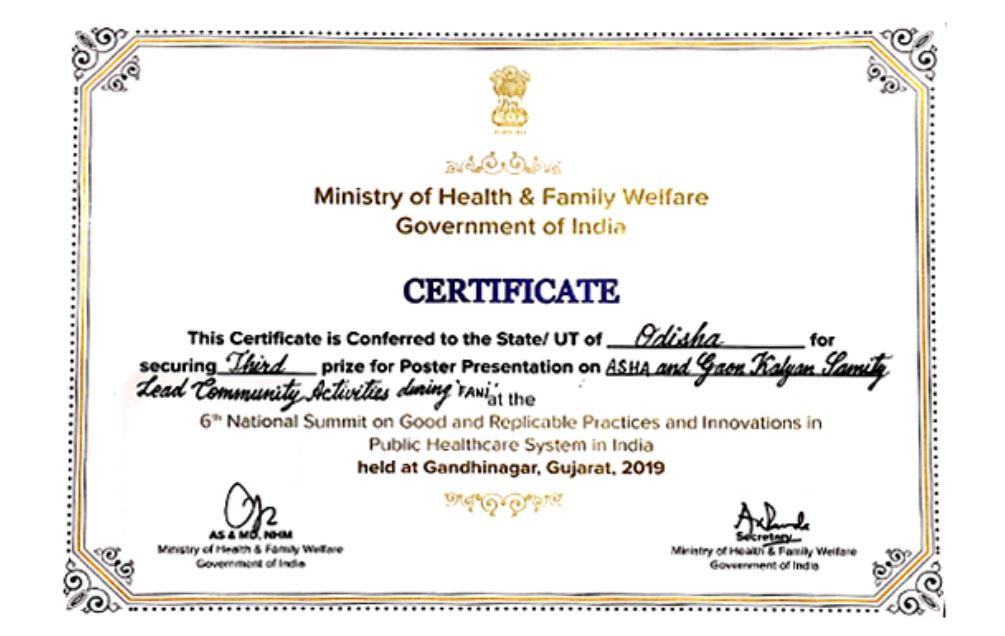 Pre and Post Storm strategies were chalked out and people were made aware about the steps to be taken and the ASHA and GKS were given training about the strategies. Over 15 lakh people were shifted to safer zones. During the cyclone, all emergency services were alerted and health care was given utmost importance by the authorities, said sources in knowledge of the development.
Post cyclone, both Dr. Meherda, Secretary Health & FW and Pandit moved from village to village to monitor the health care system in operation in the FANI affected districts. Both top mandarins were continuously on move and meeting the villagers while making them aware of the precautions to be taken by them.
All the activities were monitored regularly at the state level while the team of doctors deployed in the FANI devastated areas was in touch with the Department of Health & Family Welfare. Emergency Response for Health Care was at the top agenda of the State Government, which was monitored by Chief Minister Naveen Patnaik regularly.
As a matter of fact, Odisha efforts in disaster management and saving peoples' lives have been appreciated by United Nations Organization time and again.