Dr Bigyani Das 
The leaves change color during October. As I drive around from my home to work and back, I am amazed by the color all around me. I feel like acquiring flying wings and just touch those leaves. It is not the only colors that attract me during October, but all the Indian festivities that keep all the Indian communities busy. Colorful sarees, ghagra, costume, and jewelry make every community event colorful and classic.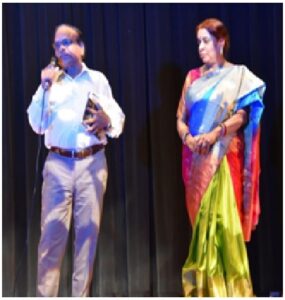 The Gujurati community organizes Navaratri Dandia Rasa every weekend with live music and visiting artists from other states of the USA as well as from India. More than 2000 people gather every weekend night to dance with colorful Dandia sticks with dynamic beats. Usually, these events are organized in larger sports complexes or county fairgrounds. Bengali community organizes Durga puja events with chandipatha, homa, burning of Ravana and cultural events like dances, music, and sindurakhela (playing with vermilion). Most of the communities from India celebrate Diwali. Our Odia community celebrates Kumara Purnima.
The temples in the Washington DC area also become central places of these festivities. This year Shiva Vishnu temple in Lanham, Maryland started organizing Dandia dance events from September. Hindu temple started organizing "Mata Jagarana" and Kali temple organized Chandi Homa. There are 12 temples in Maryland and 2 major temples in VA in the counties that surround Washington DC. Apart from that, there are many ashrams, Chinmaya mission facilities and other special sadhu and sadhwi groups that also organize these festivals. The Indians from South America also celebrate Diwali and invite their Indian friends from mainland Indian origin. Friends invite friends and families gather to celebrate and create family moments during this festive month.

As much as I wish to be everywhere and enjoy my Indian cultural traditions, there is simply no time to explore all. However, I do enjoy this month of October and feel fortunate to be in the Washington DC area. I try to attend events that are within my reach (shortest distance) and if I have some time to afford. However, I always look forward to attending our Odia Kumara Purnima event. About two-three months before the event the practices start during weekends and our time becomes limited as regards exploring other Indian events. Although in this age, some years I do not participate in Kumara Purnami cultural presentations and use the weekend time in exploring Indian celebrations more, yet I do attend the Kumara Purnima celebration every year and support in whatever way possible.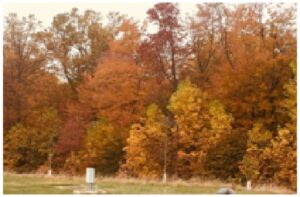 In Howard County, Indian groups also organize formal Diwali parties where they invite county and state officials. My husband and I have attended a few such parties in different years and we have come to know the state and county officials. It was such a different feeling when we meet very accomplished Indian professionals in those parties as well as Indian business community members that are engaged in businesses such as the opening of convenience stores to liquor stores and educational coaching institutions. We are amazed to know different Indian personalities with the greatest skills such as the doctor who treats Maryland governor Larry Hogan.
We do love our Odia community and look forward to Odia gatherings even though there are plenty of festivities that one can go and immerse himself/herself. This year OSA Washington DC chapter celebrated Kumar Purnamion October 19 at Hindu Temple auditorium in Adelphi, Maryland. It was very special as the seasoned members of the community went to the stage to perform in musical melody with songs from the 1970s. These members are the founding members of the Washington DC Odia community and the OSA Washington DC chapter. The same members of the group that performed in the 1978 OSA convention were all in the stage with their instruments and songs to sing together after 41 years. There were harmonium players, keyboard players, violin players, and Tabla players. Male singers wore special kurta with silk vests and ladies wore traditional Odisha sarees. There was elegance, teamwork, and enthusiasm. My spirit was so much elevated just watching them and observing their electric spirit.
Dr. Manoj Mohapatra, the commerce secretary from the Indian embassy of Washington DC inaugurated the program by lighting the lamp. In his speech, he praised the Odia community, specifically OSA and its passion for promoting and preserving Odia culture in the Americas.
After that, the children presented the Odissi dance. The invocation dance was followed by "Ganesh Mangalacharan" and "Mohana Pallabi". Accomplished dance Guru AmulyaBalabantaray from PallabiDance School had trained the children so well that one could see the training being reflected in the performance steps and the fluidity in the movements.
The major attraction was the dance performance in Odissi style on the "KuanraPuneiJahna Go" song by 19 girls with synchronization and energy, with grace and beauty. This was also taught to them by Guru AmulyaBalabantaray.
We were also fortunate to have Dr. Krutibasa Nayak, an accomplished and published author from Odisha. My recent story collection "ManileDebata" published by Black Eagle publication was released by Dr. Nayak during the event.

The children performed "Chanda puja" and the adults enjoyed themselves with romantic dance melody from Ollywood and Bollywood and with the fashion show. The children entertained with Ollywood and Bollywood dances, music and fancy dress. Overall, the program went on well. The food was festive, and the people were all in a festive mood. It is always a good feeling to meet Odia friends and open your heart with anything and everything one wants to share. With cameras being affordable and availability of cell phones in everybody's hand, taking group pictures and couple pictures have become the new trend during any gathering. My husband and I also took this opportunity for group pictures with friends.
I had a small role to be the cultural liaison. In my role, I had to just check things, analyze program coordination and program flow, check for any oversights and help where help was needed. The chapter officials Anjana Chowdhury, Ipsa Rout, and Pipi Das took care of coordinating the cultural activities. Volunteers Utkal Nayak and Girija Sahoo managed the stage, light and sound system. Nistha Patra helped in organizing the teams in sequence for the performance.
Young MCs Manaswee Mishra, Debanjan Chowdhury, and Bidhan Mohanty managed the performances efficiently. I was the helper, the time checker and communicator and "Thanks" giver. I enjoyed my role and supported as much as I could, still giving all the freedom to the younger generation to practice leadership skills, learn from small and manageable mistakes. At the same time, I was there to keep watch and help keep everything in order.

Now "Kumara Purnima" is over. Soon the month of November will take its reign. However, the festive mood is still persistent in people's minds. We are invited to Diwali parties that would happen in November. Hindu temple will organize "Diwali Mela" in November. Many Odia communities in the USA will celebrate Kumara Purnami also in November. Indians in various business organizations as well as state and federal workforce will also meet for Diwali lunch in November.
Many of my friends in India have asked, "Do you miss Odisha? Do you miss India?'' I have replied to them, "Never. I miss my family. That's all. However, I have understood India and Odisha better staying in the USA; most especially, living closer to Washington DC." Indian community in Washington DC has added so much color to the cultural life here that one feels lucky to experience the color all year round. The color comes in many forms, many styles, starting from the fall color in leaves to colorful flowers in spring, from temples to melas, from literature gathering to Garba dancing and from mantra chanting to Yoga practice.
(Dr Das lives in Dayton, Maryland, US)