OdishaPlus Bureau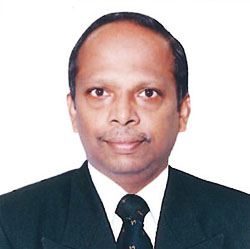 The Public Enterprises Selection Board (PESB) has recommended Sridhar Patra, who is presently serving as the Finance Director of National Aluminium Company Limited (NALCO), for the post of the Chairman-cum-Managing Director of NALCO. Patra's name awaits clearance from the Prime Minister-led Appointments Committee of the Cabinet (ACC).
NALCO's present Chairman-cum-Managing Director Dr. Tapan Kumar Chand will superannuate on November 30, 2019.
Patra was among the four contenders for the top post. The other three senior executives of PSUs who were in the race included SAIL Commercial Director Soma Mandal, Mecon Ltd. CMD Atul Bhat and North Eastern Electric Power Corporation (NEEPCO) Finance Director M Shiva Shunmuganathan. The four were shortlisted by PESB for the interview today.
Patra joined NALCO as Finance Director on September 1, 2018. Prior to this, he was Finance Director of THDC India, and also served state-owned mining firms such as Odisha Mining Corporation and Indian Rare Earths.
A Commerce graduate from Utkal University and MBA (HRD) from Vidya Sagar University, Patra is a Member of Institute of Chartered Accountants of India.