OdishaPlus Bureau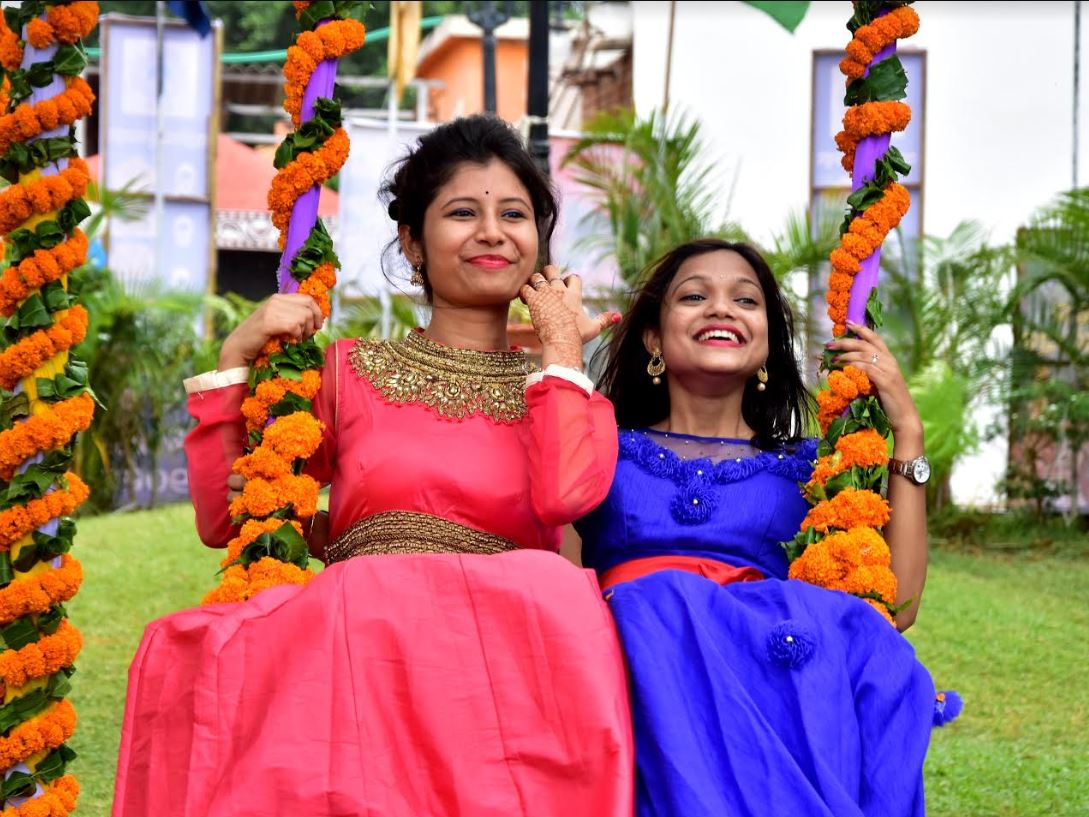 Odisha is well known for its cultural heritage. The traditions and culture of people in Odisha is very old and unique. Odia's all over the world celebrate a lot of cultural fair and festivals. These festivals are an important part of Odia culture and traditions. List of festivals of Odisha is very long, Rajo festival is one of them. The most glorious festival of Odia culture. It is one of the thirteen festival in twelve months and is representing the unique and colorful tradition.
The three day Raja festival in Odisha kicked off today with much fun fare in the smart city Bhubaneswar. The major festival celebrates womanhood. In Bhubaneswar it is celebrated in many places like Jayadev Vatika, May Fair, Pantha nivas and at the foothills of Dhauli. A special feature of the fete is sweet beetle (mitha paan) which has a huge demand during the grand festival. A host of organizations, joined in the fun with their own celebrations of the festivals.
The cloudy weather, a respite from the sweltering heat, and the festival season has turned out to be a great combination for the celebration of Raja in the smart city Bhubaneswar. In a bid to promote the traditional festival of Raja and cuisine associated with it, the Odisha Tourism development corporation here, as every year, has organized the Raja Mahotsav at Panthanivas, beginning today. The celebration will continue till June 16.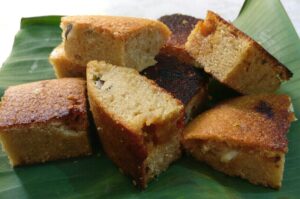 The seventeenth state level Raja festival is jointly organized by Mashal in Ravindra Mandap. It showcased the essence of the festival's various cultural programs and also arranged- Raja ballet, badhaai, folk dance, creative dance, Sambalpuri dance, different games which enthralled young and old alike. Sanapati foundation organized a function at IDCOL auditorium. It featured Puchi-khela competition in which children and young girls are going to take part with fervor. A variety of delicacies like Poda Pitha, Kakara, Seejha Pura Manda, Chakuli, Arisha, Rajo Pana (authentic odia style cakes) and Khira Gaja (a milk-based sweet-dish from Odisha)  are available for sale.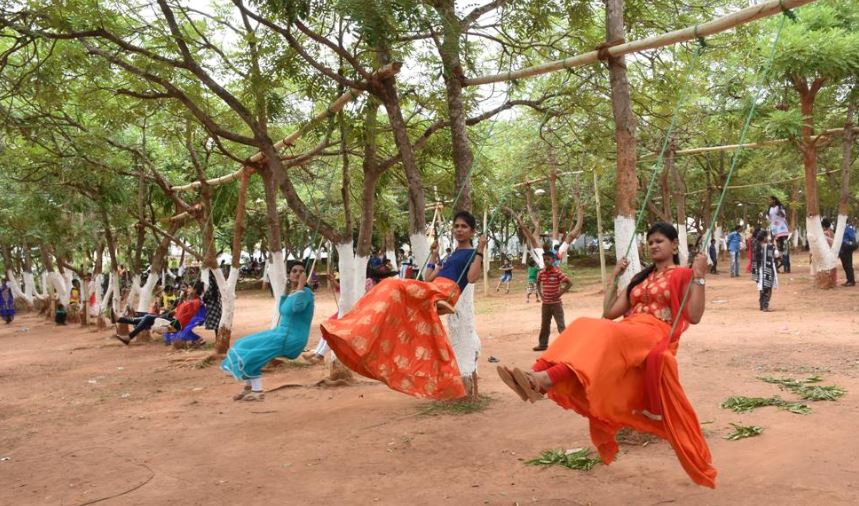 As the colorful Raja Doli(swings) are an important feature of Rajo festival, hundreds of swings are set up at different places of Bhubaneswar.
With the song "Banaste dakila gaja barasake thare asichi Rajo", whole Bhubaneswar immerses in the celebration.